The Norrköping based software company Voysys were one of the lucky five startups that got selected during last year's IndX. We caught up with the CEO, Magnus Persson to check in on his experience of IndX and to learn more about their PoC with Toyota Material Handling Europe (TMHE).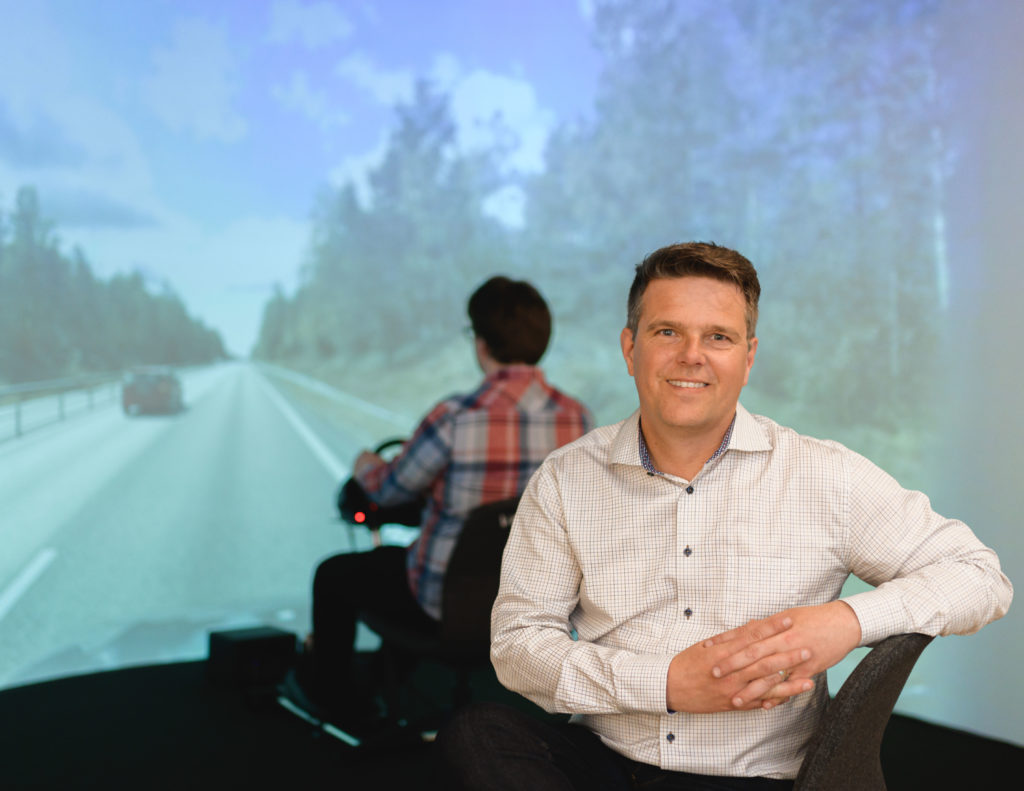 – We were really lucky that TMHE saw the potential in our ideas, they have been a driving force along with us since the start last fall, says Magnus.
The solution that Voysys offers is a stable and secure way of remotely controlling machines. The PoC they are doing as a result of IndX is directed by TMHE, but Siemens Energy has also declared interest and will take part of the results. What they will try is to use Voysys' solution as a complement to autonomous forklifts.
– There are sub operations that the forklift goes through that are still too advanced to be handled autonomously. With our technology these steps can be performed remotely instead. In this way projects including autonomous systems can get started faster.
The technique also makes it safer and more efficient for the workers using the forklifts in risky or unpleasant environments such as cold rooms or nuclear plants when they can perform their tasks remotely.
– We were in contact with TMHE years ago, but I don't think either us or them were ready for a project like this then. When the opportunity with IndX came around it turns out that the timing was perfect. We have great technology that we know can help a lot of industries, but it can be hard to get the attention from large companies. IndX gave us a direct route into large industrial companies.
Another important reason why Voysys applied to IndX is the guarantee that at least four out of the ten selected PoC's would be financed and realised.
– We were definitely drawn in by that. In many other matchmaking events the projects you pitch have a tendency to drop through. But this time we knew that our project actually could be realised and that made us raise the bar.
Read more about Voysys here!
IndX is an initiative by: