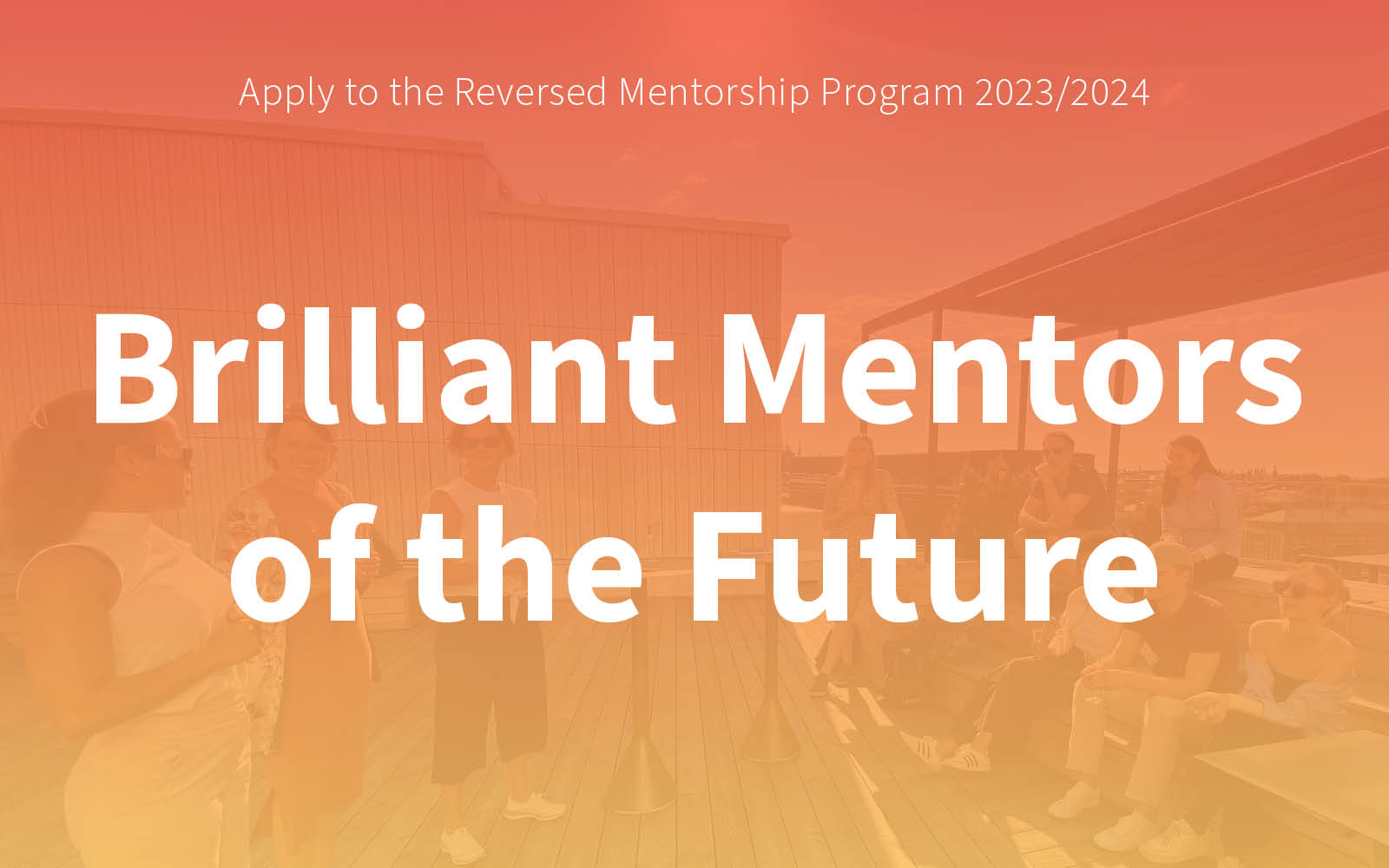 Apply to Brilliant Mentors of the Future 2023/2024
25 September - 22 October
We've extended the application to Friday October 20.
The Reverse Mentorship Program is back for another year, and we're looking for enthusiastic students and companies to take the lead.
Our Reverse mentorship program is a part of the Brilliant Mentors of the Future project that flips the script, allowing younger talents to become mentors for experienced professionals in organizations. This unique initiative connects companies in Linköping with students.
Reversed mentorship is a concept that takes a twist on traditional mentorship where more experienced people share their knowledge and support with a younger person. The key concept of reverse mentoring is exactly what it sounds like – reversed. The younger talent takes on the role as a mentor for the more senior person within an organization.
As a student and company representative, you'll team up and have approximately five meaningful meetings during the spring semester of 2024 (excluding the kickoff and closing events). These meetings are your opportunity to delve into topics that are relevant, fascinating, and beneficial for both mentor and mentee.
This program isn't just about professional growth; it's a platform for sharing valuable experiences between senior professionals and students.
This program opens up for both national and international students to apply.
After the application has closed, we'll contact you for an interview.
Deadline application:
We've extended the application to Friday October 20.
How to apply:
Want to read more about the program before deciding? Read more about former participant's experiences:
Brilliant Mentors of the Future – A Successful Pilot Project
Retaining top talent with the reversed mentorship program
Governor of Östergötland and Sofie Löfstedt: Exploring Leadership and Attracting Talent
Brilliant Mentors of the Future is administrated by Linköping Science Park and Linköpings kommun.