The Gothenburg based company Talkamatic creates the next generation of conversational AI and has many exciting projects up their sleeves. They were among the ten companies that got selected to pitch at last year's IndX and we reached out to Andreas Krona, the CEO, to talk about their experience from IndX and their many new and exciting projects.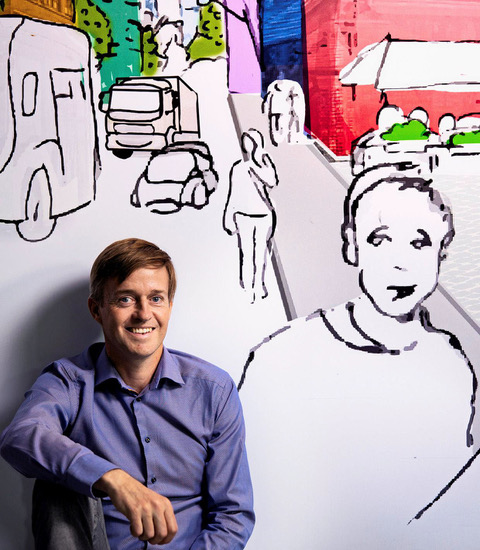 During last year's IndX ten companies were initially selected to pitch for the partner companies Väderstad, Siemens Energy, Toyota Material Handling Europe and Saab. In the end five of them got chosen to go through with their suggested PoC's. Talkamatic was one of the companies that didn't make it all the way this time.
– I always try to wake up curious and aim to learn something new every day, the IndX experience definitely helped contributing to that, says Andreas.
Natural conversations with a computer
Most of us have run into conversational AI like Siri and Alexa, and the experience is usually that it can be quite tricky to uphold an actual conversation with them. Talkamatics' product is based on the dialogue between humans, and what makes us so successful in cooperating and reaching goals together.
– We make the conversations between human and computer more natural, adds Andreas.
Andreas had contacts at Linköping Science Park from earlier and got to hear about IndX this way.
– We are always looking for channels where we can build relationships with presumptive customers and partners. What we appreciated with IndX was that we didn't just pitch our solutions but it was a common commitment along with employees of the partner companies to find solutions based on their real needs and our potential.
The importance of timing and endurance
Being based in Gothenburg, Talkamatic has an understanding of the automotive industry and is well aware of the challenges working with large industrial companies.
– During IndX we got a chance to establish connections with a number of new and very exciting large corporations and we also gained insights on their current needs and challenges. But we also know that building relationships takes time and that timing plays a huge part when finding that perfect match. This time the timing was not ultimate, or other suggested projects did fit the current needs of the corporates and the format better. We were still really happy to be among the ten selected companies which has helped us establish valuable relationships with the partner companies that we look forward to keep growing into the future. We will make sure to be there when they are ready to take a step into the future, investigating the value of a user centric dialog first approach to any human-machine interaction.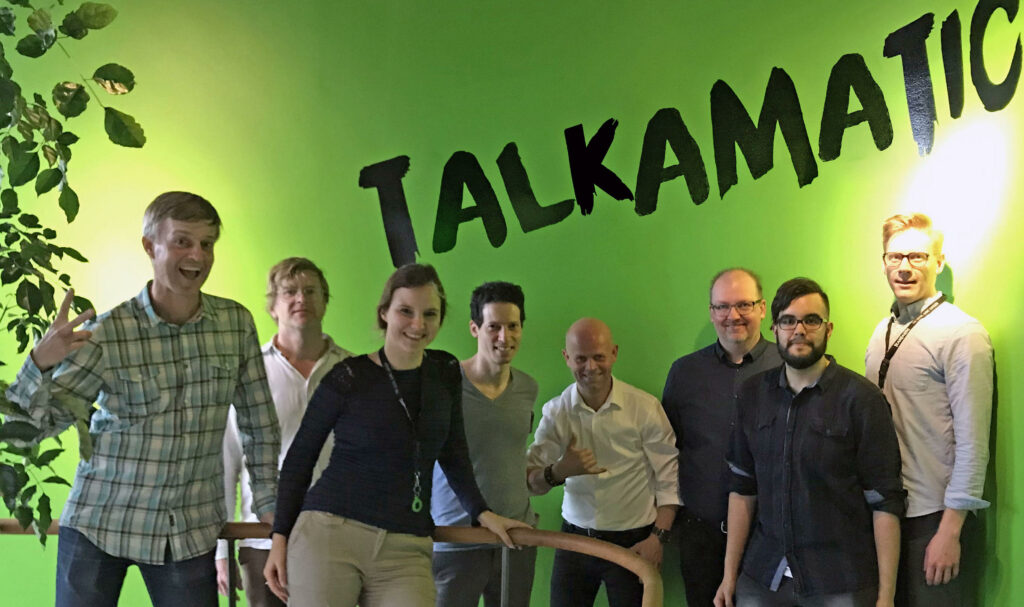 A digital reading buddy
Andreas also shares that Talkamatic has several interesting and important projects ahead. They are right now working on two projects where their dialog solutions can help in language learning. The first example is a project together with Helsingborg Municipality (Helsingborgs Stad) and the Swedish for Immigrants- education system. Where Talkamatic's solution makes it possible for students to practice dialogue with a virtual speaking partner.
– We have seen that language understanding is an essential part when learning and feeling confident in a new language and are exploring how dialog can be used in a way that adapts to the needs of the individual student.
The other project is called Digital läskompis (Digital Reading Buddy) and is a cooperation with researcher Josefine Karlsson of Örebro University. Together they have developed the digital reading buddy, an AI that asks questions when you are reading to make sure you fully understand the content and reflect on what you have read. You can also ask the AI about the meaning of words.
New collaboration with Telia
Another exciting piece of news is that Talkamatic now is part of the ecosystem around Telia's contact center platform Telia ACE. Talkamatic's dialog engine TDM is now available to Telia ACE customers.
– The invitation to collaborate with Telia is a great quality stamp, especially as they do have a huge experience and knowledge in the field of Conversational AI, says Andreas
– Talkamatic's dialog development solutions provide very exciting new possibilities that can add value to our portfolio and to customers seeking to address the nuances of natural dialog in human machine interactions, concludes Mathias Johansson, Head of AI & Automation Products & Consulting at Telia Company.
Read more about IndX here!
IndX is an initiative by: