At AI Sweden's AI Startup Lunch, we delved into the AI Startup Program. During the session, Karin Ackerholm, Project Manager at AI Sweden, shared details about the program's three steps: Learn, Connect, and Accelerate, which offer startups at different levels access to AI Sweden's services. 
"The startup program has the potential to accelerate the path for startups to discover and provide business value through AI," says Karin.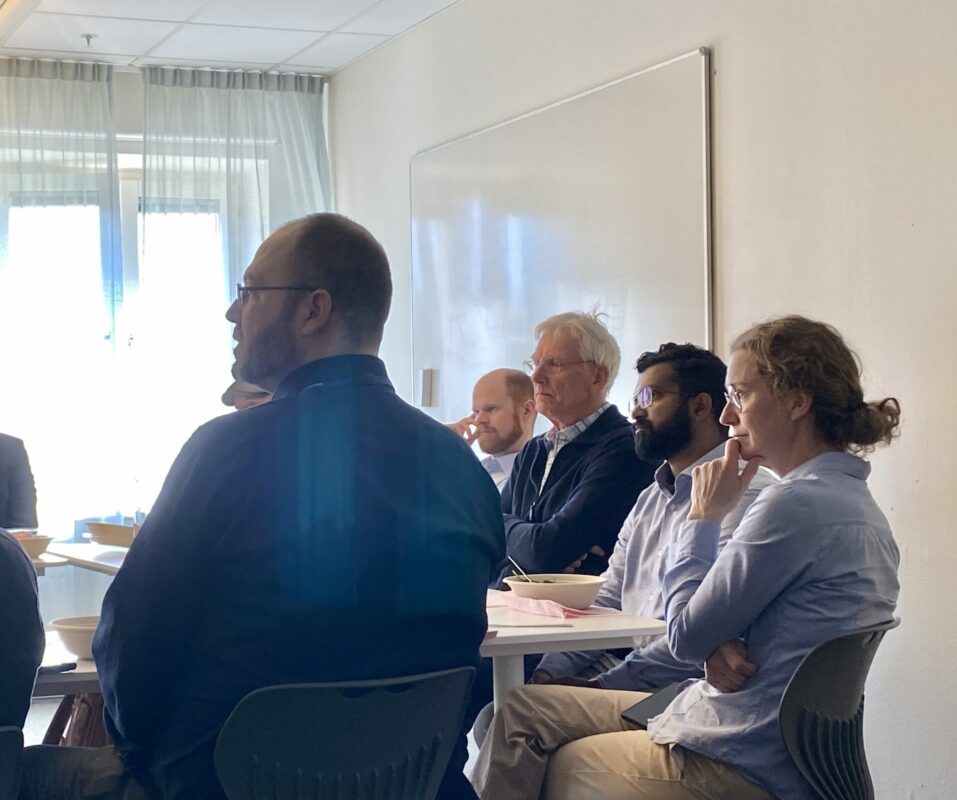 Markus Drugge, Co-founder of Arboair, was also invited to speak about their experience with the Startup Program and share their story of going through the three steps in the program and now becoming a partner of AI Sweden last year. Arboair uses drones to scan forests and analyze images to identify dead trees, different tree species, and other relevant data. 
By being a partner of AI Sweden, companies have access to multiple offerings: participating in events and workshops, using Data Factory, testbeds, and exchanging ideas in the AI Sweden community, for example. The opportunities for growth and innovation are limitless, where the program could be a great start for AI Startups.
The lunch concluded with open discussions about common needs in the AI community, peer-to-peer learning, opportunities for joint development and collaboration.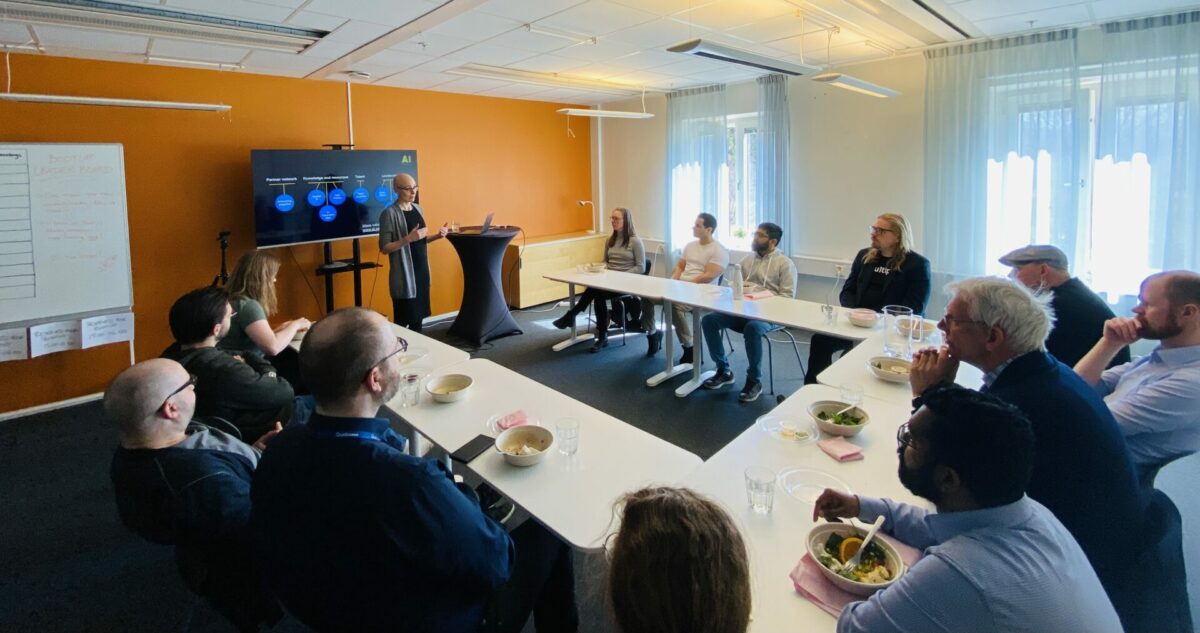 Curious about Arboair's AI journey with AI Sweden? Read about their work with Data Factory to revolutionize forestry here.
Apply for AI Sweden's Startup Program here