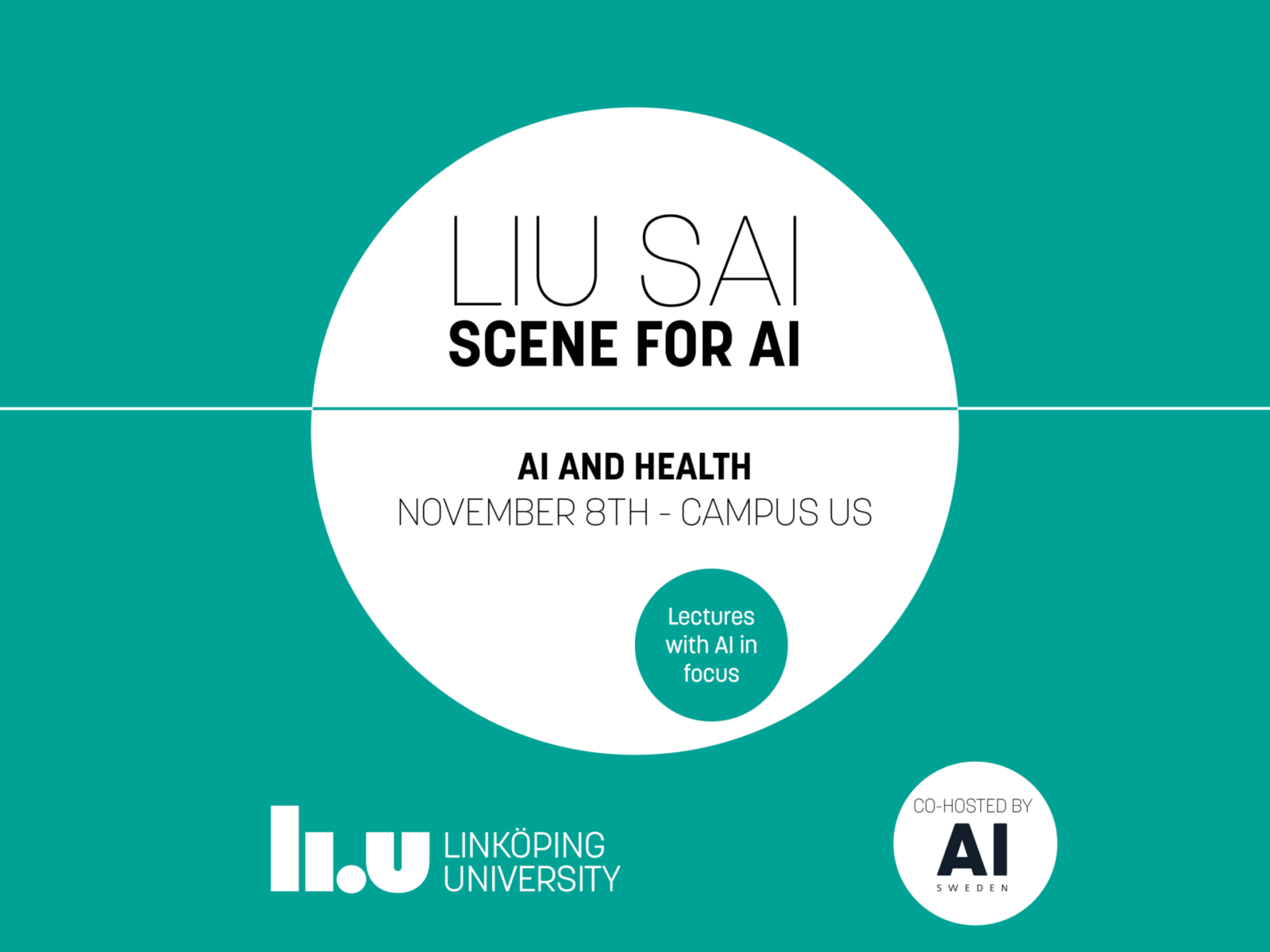 LiU SAI – Scene for AI #9 – AI and Health
8 November, 00:00
Wrannesalen, CMIV, Campus US, Linköping (Norra entrén, ingång 7)
Sign up is closed
It's time for the scene for AI to visit Campus US. This time we will focus on AI in medical research and healthcare. During this afternoon, we will listen to presentations that will show LiU:s world leading strengths in this exciting field. This event will be held in English. All the presentations will be recorded and available to watch afterwards here.
Where? Wrannesalen, CMIV, Campus US, Linköping (North entrence, entrence 7)
When? Tuesday 8/11, 14.00 – 16.30 CET
---
Programme (will be updated continuously)
---

LiU SAI – Scene for AI – is an arena in which we arrange lectures and events with a focus on AI, in the partnership with AI Sweden.

The aim is to promote the AI-related work being done both at Linköping University and in regional industry. The idea with Scene for AI is to generate interest and be a natural gathering place for everybody who is interested in AI, thereby stimulating collaborations both within the university, local businesses and with other regional national and international actors interested in AI.

All events will be open for academia, industry and the general public. However, the specific target groups, technical depth and language will vary from event to event. All the events will be recorded and available to watch afterwards.