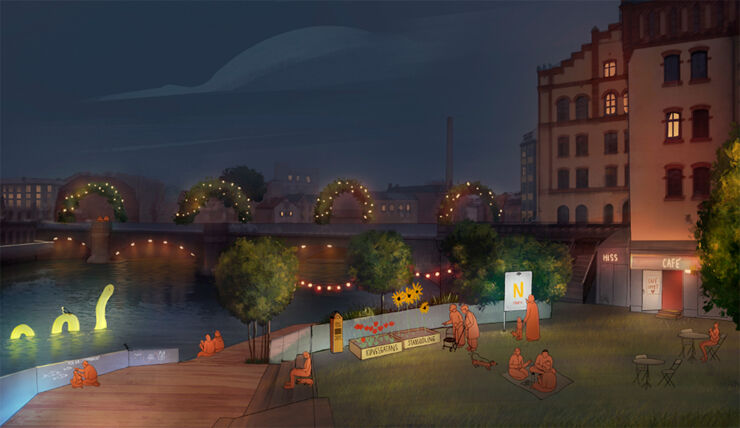 The "Sustainability means inclusivity" closing festival
13-14 June
Norrköping, Sweden
Sign up is closed
SAVE THE DATE! 13 – 14 June 2022, the "Sustainability means inclusivity" closing festival will be organized in Norrköping, Sweden.
---
The two festival days include exciting activities such as a citizen science session, urban gardening, time to network, work-in-progress paper discussions and much more, all organized around sessions with our inspiring keynote speakers.
The festival marks the closing of SuMIn, a research project funded by the Research Council for Sustainable Development (FORMAS), in which a team of researchers from Linköping University has been engaging with citizens, technical developers and "top down" stakeholders around a smart city test site (Testbed Kungsgatan) in Norrköping, to bring together different needs and visions for the urban space.
The closing festival aims to create dialogue between citizens, researchers and other stakeholders through a lively and engaging program of events focused around the themes of citizen science and urban gardening.
Registration is free and open in:
https://liu.se/en/article/the-sustainability-means-inclusivity-closing-festival
Please register by May 31st
Image was created by Dong Wang, Malin Müller, Matilda Wallén, Mina Mani & Solith af Malmborg