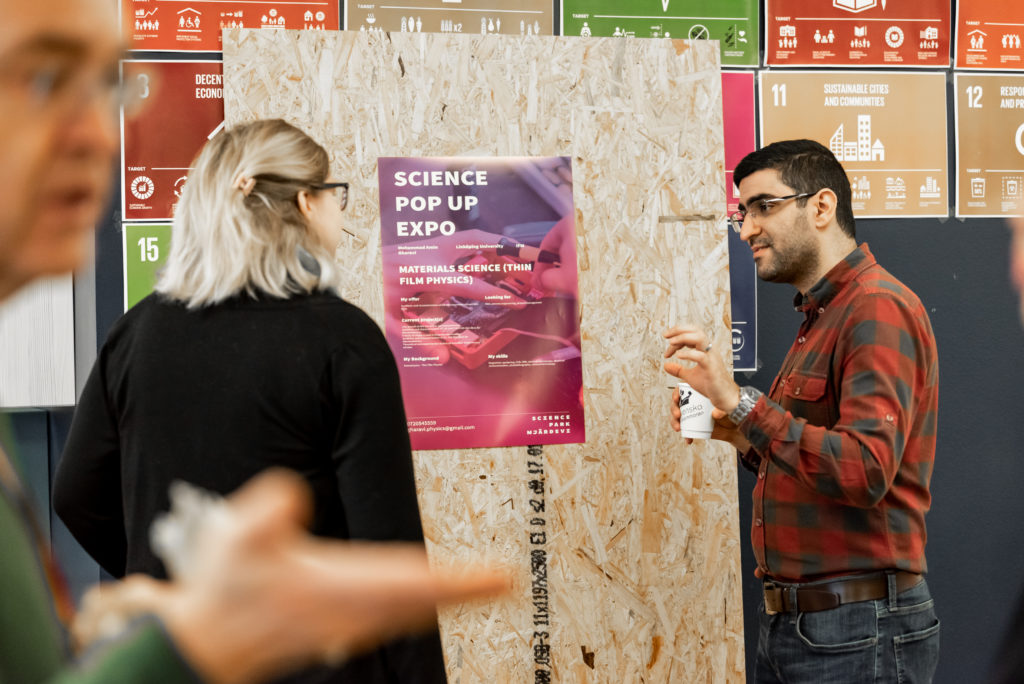 Science Pop Up Expo 2021!
At Science Pop Up Expo, PhD students and researchers from Linköping University in Linköping and Norrköping can exhibit their knowledge and showcase their research.
You will have a chance to meet researchers from many different fields of study.
A great opportunity for companies to learn more about current research projects, and for PhD students and researchers to get in contact with interesting companies for future collaborations!
At the event, on the 26th of May 2021 from 13.00-15.00 we facilitate online pitching and meetings between companies and researchers to help you find connections for the future.
Are you interested in participating? Please sign up with the link down below and we will get in touch!
Join the Science Pop Up Expo by following this link:
Here follows a short presentation of the researchers:
Strategy and Marketing – Alexander Flaig
I am currently, in my third year of my PhD and have past industry experience from working as Cyber Security and Strategy Consultant for Accenture.My research focuses on market creation and market-shaping strategies. I, especially focus on cutting-edge technologies, that often lack a market and need to invest substantial resources in creating one.Here, I focus on researching and identifying market creation processes and especially strategies to successfully create and shape markets.
Companies of interest: BioReperia or any companies with cutting edge technology. I am especially interested in space-related businesses or foodtech companies.
Conductive Polymers – Sujan Dutta

I am a skilled researcher whose primary interest in contributing to a deeper understanding as well as its application in polymer chemistry. Most of my research experience is in the design, development and utilization of different types of smart materials e.g; Polymer, Hydrogels, Conductive Yarn, 3D printing polymer scaffolds, Nanocomposite Polymer by different polymerization technique.
Companies of interest:Hexpol AB, Polymer Factory, KTH, Helian Polymer, Oetiker, Tetra pack, Sovey.
Sustainable Mobility – Viktor Werner
My research looks at the role firms play in making our urban transport systems more sustainable. In particular my research looks at the way that more sustainable technologies are developed during demonstration projects. Currently we are looking for partners that work with heavy vehicle electrification in Sweden for our new project financed by Energimyndigheten.
Companies of interest: I am interested in companies that are work with electrification of heavy vehicles (trucks & buses) or have business models that relate to charging infrastructure. Moreover, I am curious about any actor that participates in demonstration projects with smart transport solutions.
Textile Electronics – Shayan Mehraeen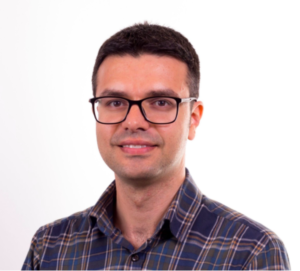 My research focuses on the development of soft polymeric actuators based on textiles for wearable assistive and haptic applications.
Companies of interest: wearable technologies, electronic textiles, haptic devices, smart textiles, battery and electrochemical industries
Environmental analysis – Jiwen Hu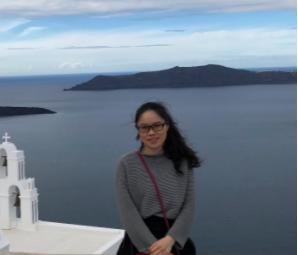 I am one principal research engineer now in Molecular Surface Physics and Nanoscience (MOLYT) division, IFM. My current research interests focus on the fluorescent molecules and nanomaterials for biomedical imaging/sensing, cancer treatment and environmental monitoring, and the functional materials for environmental pollution control. And now I want to utilize my research knowledge to develop the functional and portable device for the environmental analysis.
Companies of interest: I am interested in the companies which are related to the environmental health, analysis and pollution control.
AI for macromolecule structure prediction – Isak Johansson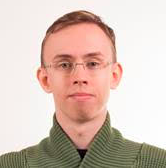 I use machine learning to predict macromolecular complex structure. My education is in protein science and engineering which my PhD studies have expanded upon with advanced machine learning and programming courses. Most of my papers have focused on the creation of new AI-based tools for predicting the structural details of a specific kind of macromolecular interaction which plays a major part in vital cellular processes. I have participated in international research projects where we have successfully identified details regarding such interactions (with the help of my tools) which may make targeted drug development possible.
Companies of interest:I am curious about research institutions and private research such as the different branches of FOI or Astra Zeneca, but I'm overall excited to talk to many different kinds of companies.
Machine Learning – Azeem Ahmad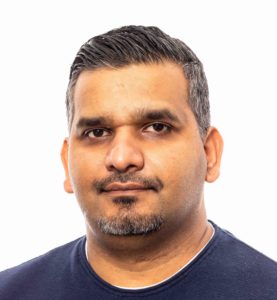 The focus of my research is to use machine learning and AI methods to solve real-time problems related to continuous integration and delivery (CI/CD), software test optimization, and data visualization in CI/CD in European Industries that are part of the software center. I investigate and optimize the Continuous Integration and Delivery pipeline and how to visualize data streams, currently flowing in the pipeline. In addition to this, a part of my research is to optimize software testing and quality.
Companies of interest: I am interested in companies that work with IT (software or hardware) such as Ericsson, Atiea, Autonomous vehicles, Siemens.
Electro Mobility – Arvind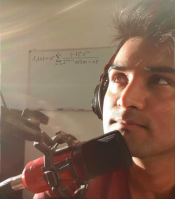 PhD student at Linköping University with the department of Electrical Engineering with specilization in power electronics and electric vehicle propulsion systems.
The project aims to develop a new electric vehicle drive-train technology. Conventional electrical drive-train often has at several power conversion stages. Therefore the project examines the potential benefits of integrating the power conversion stages. The project is a collaborative work between Scania, SEM, Chalmers, and Linköping University.
Companies of interest: I would like to interact with Siemens, ABB, Volvo. Interested in electric vehicles, electro mobility, battery energy storage systems, etc.
Open Innovation – Benny Borgei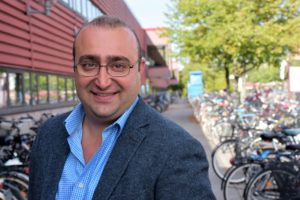 Startup companies have novel ideas and great agility to come up with creative solutions, but they often lack resources to run their projects all the way alone. By contrast, large firms have plenty of resources and capabilities but they hurdle over sluggish processes and rigid structures. This is where open innovation helps both sides to mutually benefit from collaboration. From research and consulting experience I have numerous examples of how small and large firms collaborated and developed novel products and services. Let's have a fika and talk about open innovation!
Interested of meeting these researchers? Join us at the Zoom-meeting:
The event is hosted by Linköping Science Park, Norrköping Science Park and LiUPhD