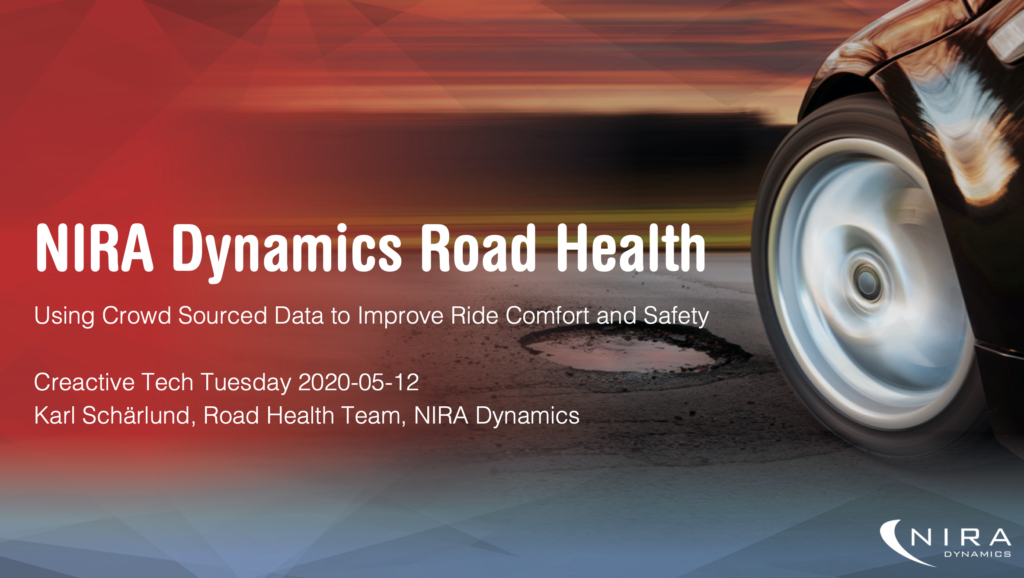 Tech Tuesday goes digital – NIRA Dynamics presenting Road Health
NIRA Dynamics Road Health – Using Crowd Sourced Data to Improve Ride Comfort and Safety.
Tech Tuesdays goes digital! Even if we not are able to meet IRL we would like to invite you to the next Tech Tuesday, this time hosted by Nira Dynamics. Grab your lunch and join us for this Zoom-session with a presentation but also time to ask questions afterwards.
In this presentation, I will give an introduction to the work that we at NIRA Dynamics are doing in Road Health. I will talk about the challenges and opportunities we see, as well as going into detail about how we implement a system capable of delivering road status insights that are always available and up to date.
Speaker: Karl Scharlund
Tech Tuesday is a collaboration between Ericsson, Combitech, Sectra, SICK IVP and Nira Dynamics.
This livestream is possible thanks to the supporting partners of Creactive:
Ericsson
Linköpings kommun
Combitech
Sectra
Cybercom Group
Nira Dynamics
Toyota Material Handling
Sankt Kors
Visual Sweden