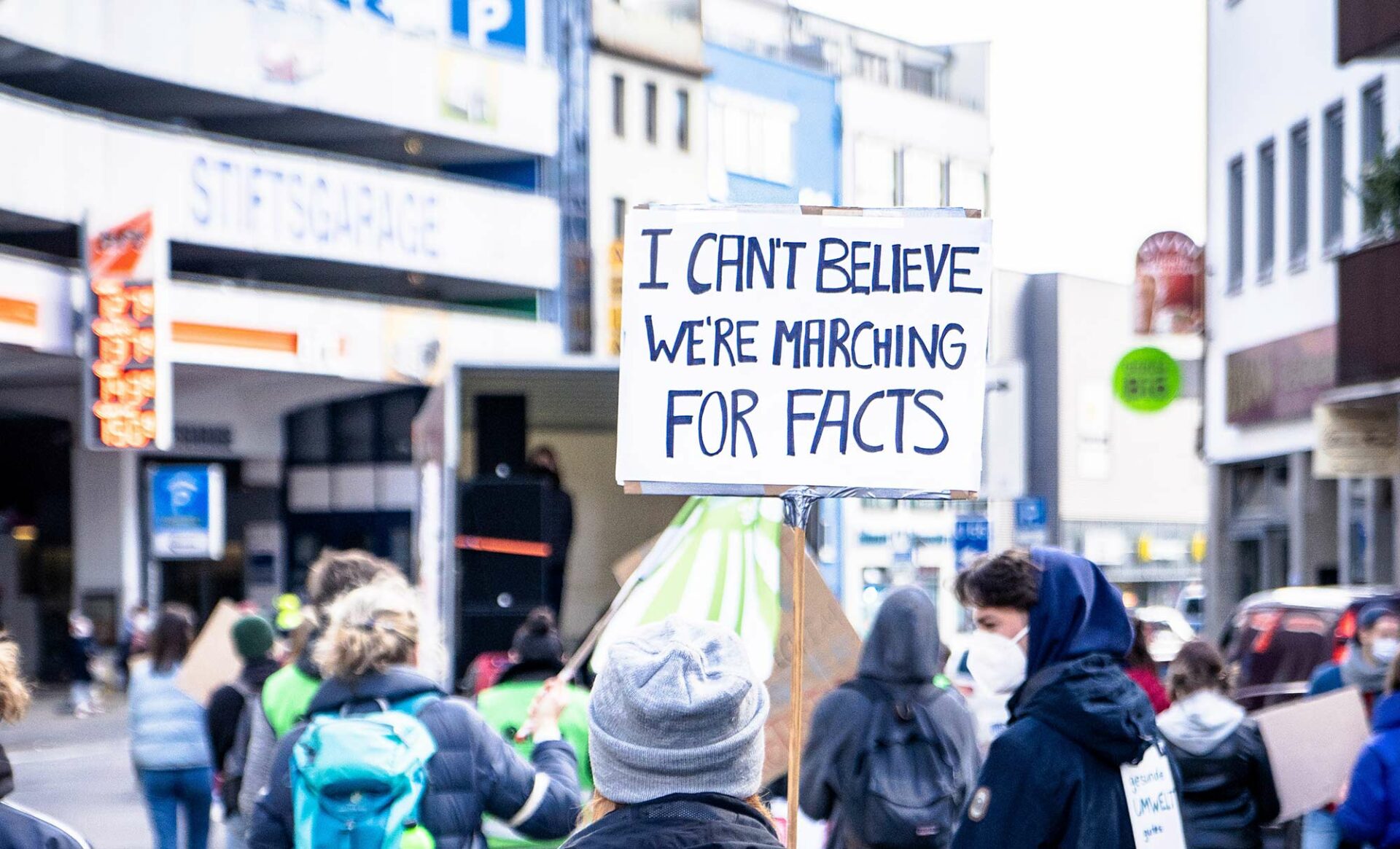 Källkritik, fake news och tilliten i samhället
10 November, 00:00
Collegium, Teknikringen 7, Linköping
Sign up is closed
I can't believe we're marching for facts: East Sweden Innovation Day 2022 – eftermiddag
East Sweden Innovation days eftermiddag riktar ljuset mot samhällsutvecklingen, digitalisering och medborgarna. Hur använder vi internet idag, och hur påverkar det oss? Hur kan du som enskild individ förhålla dig till fake news, påverkansaktiviteter och källkritik? Vad händer med tilliten i samhället och vad är det vi gemensamt skapar?
Eftermiddagen avslutas med att vi kopplar upp oss mot International Association of Science Parks and Areas of Innovation (IASP) för att en internationell benchmark av cybersäkerhet och innovation.
Program
12:00. Lunch och mingel
Vi startar med lunch och mingel tillsammans med de som deltagit i förmiddagens program (det går bra att anmäla sig både till förmiddagen och eftermiddagen).
13:00: Vad gör svenskarna på nätet? Måns Jonasson, Internetstiftelsen
94 procent av den svenska befolkningen använder internet och nästan alla gör det dagligen. Nätet är en plats där vi jobbar, umgås, roar oss och handlar. Svenskarna och internet 2022 är en undersökning från Internetstiftelsen där deltagarna får svara på frågor om sin internetanvändning och digitala vanor. Måns Jonasson från Internetstiftelsen presenterar resultatet och delar med sig av insikter om hur Internet används idag, vilka plattformar är viktigast, vad skiljer män och kvinnor, unga och gamla och hur är det med integriteten på nätet?
13:30: Källkritik, fake news och faktagranskning
Digitaliseringen medför en störtflod av information som både seriösa och oseriösa aktörer använder för att få genomslag för sin agenda. Digital källkritik och mediekunnighet är viktigare än någonsin. Mathias Cederholm kommer illustrera vilka utmaningar samhället och vi medborgare står inför och visa exempel på tekniska idéer och innovationer som kan hjälpa oss framåt. Vi får lära oss mer om bland annat Contextualization Engines, digital ursprungsmärkning och Bridging-Based Ranking. Mathias Cederholm är disputerad i historia vid Lunds Universitet. Han har undervisat och forskat vid Historiska institutionen och undervisat vid utbildningen i Europastudier, vid LU och har hållit kurser i omvärldsanalys och historia. Han har också mångårig erfarenhet som skribent i en rad tidskrifter och som föreläsare i ämnen kring historia och internationell politik.
14:15: Tillit: Tekniken, medborgarna och samhällskontraktet. Fredrik Torberger, Kairos future
Samhället digitaliseras i hög takt men ändå inte nog snabbt. Vad tänker svenskarna om teknikanvändningen och vad bör teknikutvecklare förstå om svenskarnas syn på samhällskontraktet kommer att däcken avtalet mellan individen och kollektivet när det gäller rättigheter och skyldigheter, delaktighet och demokratin? I Kairos futures studie Morgondagens medborgare 2 har sextusen svenskar mellan 16 och 74 år beskrivit sina attityder till digitalisering, den gröna hållbarhetsomställningen och samhällskontraktet. Studiens projektledare Fredrik Torberger föreläser.
Pod och tv-intervju om undersökningen:
15:00 Cyber Security initiatives across Europe
In times of trade war between the US and China, the war on Ukraine and an increasing polarization over the globe, the number of cyber attacks have risen and more and more companies and operations – even countries, are being attacked. The focus on cyber security is rising all across Europe and a number of initiatives are being launched in different countries and by different actors.
To see what is happening outside of Sweden, we have put together a panel on Cyber Security to bench-mark initiatives taking place in Europe to raise awareness and knowledge about how to avoid hacker attacks and cyber threats among SME:s and the public sector.
We are happy to present some initiatives across Europe:
Gavin Pole, Here East London will tell us about how they are operating a huge governmental initiative
Jeroen Kasbergen, DTC, Netherlands, will tell us more about the initiative Digital Trust Center that has been operating for more than five years
Dr. Eigner György, Óbuda University, will share some planned activities, governmental wishes and the Hungarian Cybersecurity Cluster where Óbuda University is a founder