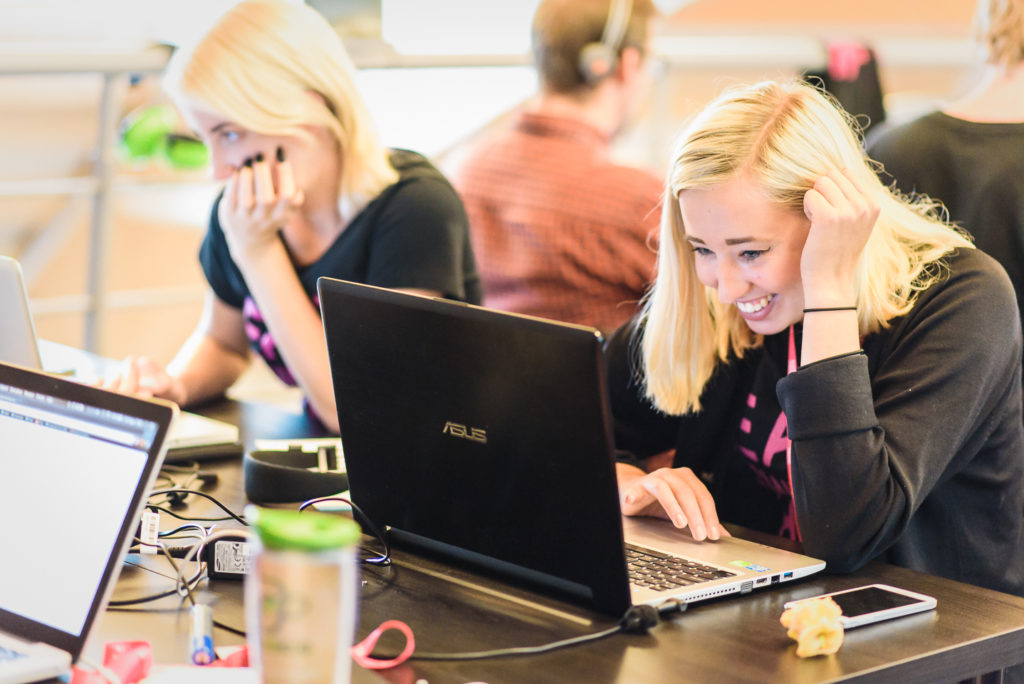 Let's create the City of the future together.
Join us and take part in creating new IoT-solutions within Human interaction & integration, Healthcare & Medical Care, Energy & Sustainability and Civil Environment & Transportation.
Make an impact on the world while being creative. East Sweden Hack is a hackathon where you get to combine Open Data with Internet of Things.
During one weekend your mission is to develop a new product together with your team. We make sure that everything around you works so that you can focus on developing your product.
Oh, and one more thing: you also get to have a lot of fun and hang around with creative people.