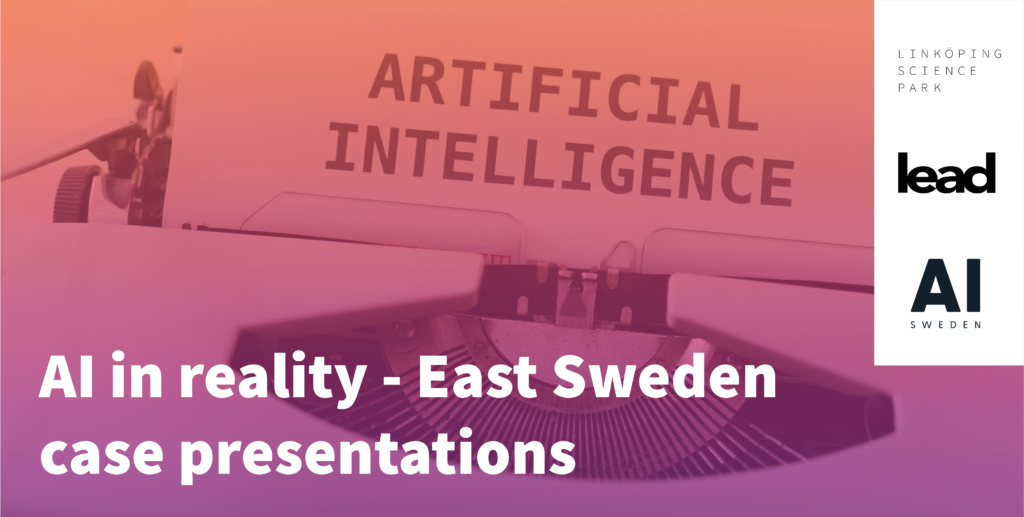 AI in reality – East Sweden case presentations during Sweden Innovation Days
Welcome to a day where we introduce great AI Innovations of East Sweden!
Programme:
Introduction to AI Sweden by Niclas Fock, Eco-system and Node Manager & Karin Ackerholm, Senior Project Manager.
AI in diagnostics imaging of the beating heart with professor Tino Ebbers, Linköping University
AI & Agtech with Ellinor Eineren of Agricam
Detecting bark beetles with AI with ArboAir
Recruit using AI with Hanna Falk of Cruitive
This event will be digital.
Sign up 
here!
Read more about Sweden Innovation Days and sign up for their programes here!
Do you want to learn more about AI?
AI Sweden is the Swedish National Center for applied Artificial Intelligence, supported by the Swedish government and the public and private sectors across the country. Our mission is to accelerate the use of AI for the benefit of our society, our competitiveness, and for everyone living in Sweden. Learn more about AI Sweden and upcoming events here!"