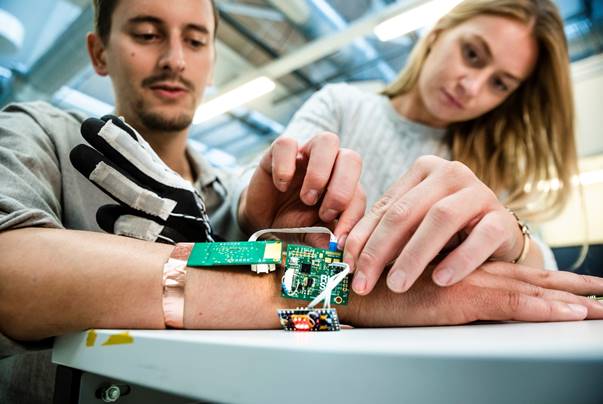 Under East Sweden Innovation Week bjuder IoT World och PEA in till digitalt studiebesök på Printed Electronics Arena i Norrköping!
Tryckt elektronik för IoT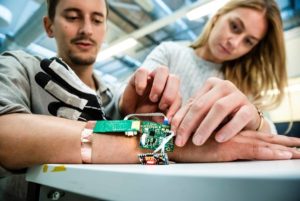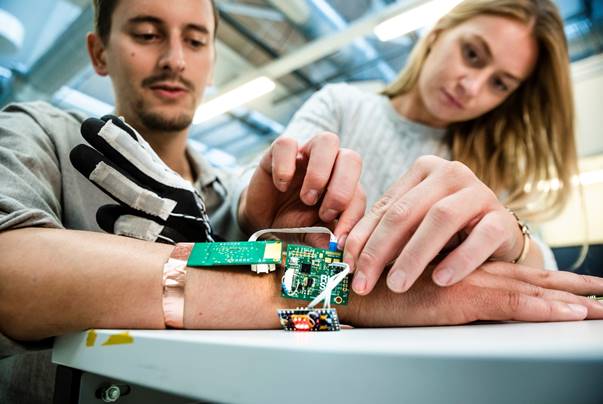 Kom och få en inblick (digitalt) i vad Tryckt elektronik är. Prata med forskare på RISE om hur just din tillämpning kan lösas med Tryckt elektronik. Vi kan erbjuda helt nya IoT-lösningar med flexibel och formbar elektronik, dessutom alltmer grön och hållbar. Låt oss berätta vad vi gör på Printed Electronics Arena i Norrköping och se om det passar din produkt eller verksamhet.
Under träffen får du en guidad digital tur på Printed Electronics Arena. Du kommer få se vår utrustning och exempel på tillämpningar vi jobbar med.  Det blir presentationer av pågående utvecklings- och forskningsprojekt. Några exempel är tryckta etiketter med sensorer för detektion av droger, piezoelektriska sensorer för hästskor samt energiskördning- och lagring. Vi hoppas inspirera dig att använda tryckt elektronik i dina tillämpningar.
Sista anmälning 29/10 kl 12
Missade du anmälan? Gå med i mötet via den här länken: https://us02web.zoom.us/j/2259044271 Meeting ID: 225 904 4271
Printed electronics for IoT
Come and get an insight (digitally) into what Printed Electronics is. Talk to researchers at RISE about how Printed Electronics can be used in your application. We can offer brand new IoT solutions with flexible and soft electronics. In addition, increasingly green and sustainable. Let us tell you what we do at Printed Electronics Arena in Norrköping and discover what it can do for your product or application.
During the network meeting you will get a guided digital tour at Printed Electronics Arena. You will see our equipment and examples of applications we work with.  There will be presentations of ongoing development and research projects. Examples include printed labels with sensors for detection of drugs, piezoelectric sensors for horseshoes and energy harvesting and storage. We hope to inspire you to discover and use printed electronics in your applications.

Om IoT World:
IoT world är en regional hub som fokuserar på att effektivisera samhället med hjälp av IoT. Nätverket består av engagerade projektparter från forskning, näringslivet och offentliga verksamheter. Målsättningen med hubben är att samla kompetens, erfarenheter och kunskap i en öppen hubb för att fortsätta bygga upp det regionala styrkeområdet.
Iot World is a regional hub that focuses on making our society more efficient by IoT. The network consists of committed partners from research, business and public organisations. The goals is to gather competence, experience and knowledge in an open hub to continue building the regional area of strength.