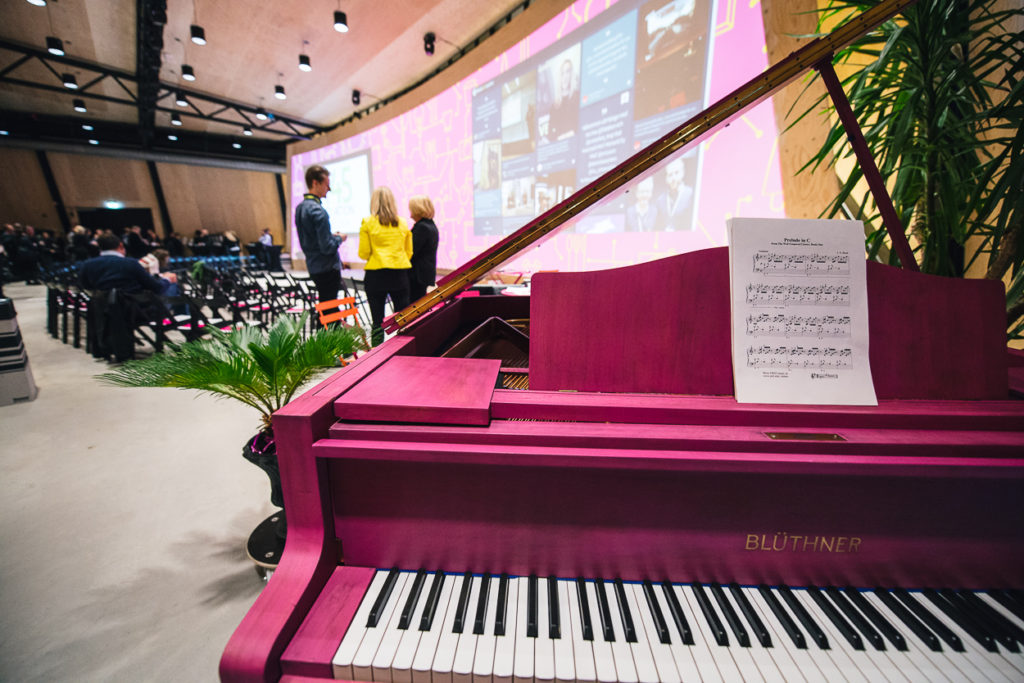 Science Park Mjärdevi öppnar dörrarna för allmänheten!
Revolutionerande produkter, företag och idéer utvecklas varje dag  i Science Park Mjärdevi. Nu öppnar vi dörrarna för visa upp en del av det. Samla familj, vänner, barn och alla du känner och kom till Mjärdevi.
Vågar du få ett chip implanterat i handen? Sälj dina egna tech-prylar på loppis. Köp spännande prylar i Startup store. Lyssna på intressanta föredrag och musik från de tre scenerna och besök företagens utställningar. Låt barnen prova på att programmera och köp dig något gott att äta i någon av våra restauranger.
Kodning & pannkakor för barn • Träffa riktiga robotar • Företagsutställningar • 3 scener • Musik • Tech-loppis • Startup store • Mat och dryck • Chippa dig
Science Park Mjärdevi består av 400 företag och 7 000 anställda och studenter. Varje dag sträcker sig företagens verksamheter jorden runt. Vi pratar massor av olika språk och platsen bubblar av kreativitet. Den 27 september samlas vi för att fira parken, entreprenörerna och innovationerna. Och du är inbjuden!
Följ Facebook-eventet för senaste nytt! 
Kvällen hade inte varit möjlig att genomföra utan alla bolag som ställer ut samt våra samarbetspartners
Snacks- & Dryckpartner
Hovmöllers
Do Space
Matkultur
Vissheim
Ecenea
Sodexo
Releasy
Arris
Underhållningspartner
Aktivitetspartners
M.nu
Biohax international
Nira
Ericsson
Veoneer
IFS
Cybercome
Attentec
The Science Park opens its door to the public.
Let us show you a glimpse of what we do every day, the groundbreaking solutions that shape the future! Explore what kind of exciting products the companies in the park are developing. Gather friends, family, kids and everyone you know and come to Mjärdevi.
Let the kids become a robot with face painting, get a chip implanted in your hand, tech flea market and lots of exciting events from multiple scenes.
Coding & pancakes for kids • Meet robots • Company exhibitions • 3 stages • Music • Tech flea market • Start-up store • Food and drinks • Get your hand chipped
Science Park Mjärdevi consists of hundreds of companies and thousands of employees and students. Daily, we are doing business all around the world. We talk a lot of different languages and our place bubbles of activity. On September the 27th, we meet each other and the public to celebrate our community – Science Park Mjärdevi. And you are invited!
Join the Facebook-event for the latest news!