As the forklift market continues to grow, Toyota Material Handling is increasingly seeking comprehensive solutions that address a wide range of technical areas. These may include processes for retaining talent, as well as specific technologies that can boost efficiency in the intralogistics domain. To stay ahead of the competition, both large companies and startups need to collaborate and learn from each other. Read on to learn how IndX can work as a bridge between these two groups.
Having completed three years in IndX, Toyota Material Handling is looking back at their participation with great satisfaction. They are now actively seeking to collaborate with innovative tech companies that offer solutions that align with their customer's needs in the logistics industry. The goal is to establish a direct match between their customers and these tech companies to create mutually beneficial partnerships.
"It's simply a win-win situation for both parties when large companies and startups collaborate. We have access to thousands of customers around the world and a huge organization to build on – an asset that is almost impossible to build for a startup. And on the other hand, a startup has great innovative solutions that our customers and we need, and cannot supply ourselves," says Fredrik Wigh, Strategic Innovation Program Manager at Toyota Material Handling.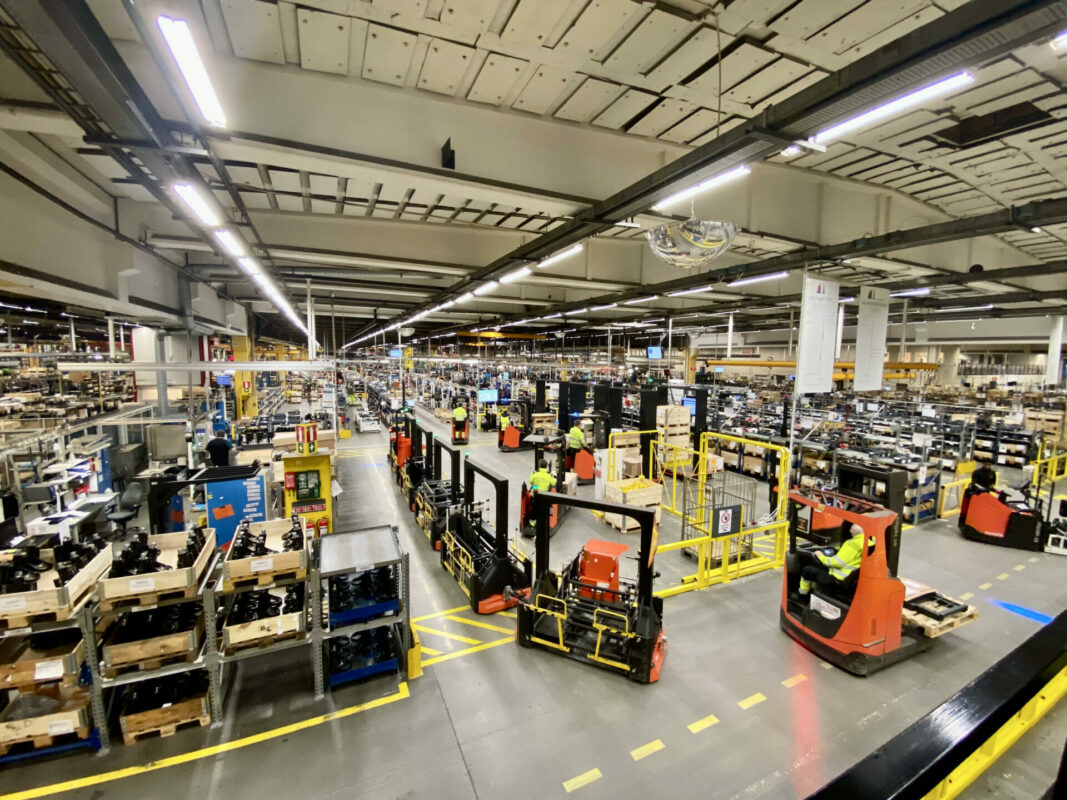 Sustainability and retaining talent are high on the agenda
Sustainability in all aspects is high on the agenda for Toyota Material Handling, with everything from reducing carbon footprint, saving energy, and reducing accidents in the workplace. Developing process efficiency is important as well. The interest lies within how Toyota Material Handling can assist their customers in increasing their processes like order packaging, inventory control, in and outbound goods control, and many more processes linked to the intralogistics domain.
"Our customers also have challenges with recruiting and retaining skilled talents. So anything we can do to support that is of high interest to us. It could be forecasting, ergonomics, workplace safety, and automation,"  says Hans Larsson, Director of Strategic Innovation at Toyota Material Handling.
Many technologies can support these kinds of needs, but technologies in AI, IoT, and autonomy are typically a good match.
Working as a shortcut for startups
Toyota Material Handling knows that it takes years and huge investments to build a broad customer base and a support structure to be able to work with large customers over the world. 
"As a leading global company, you will be expected to have a service organization, distribute parts, handle numerous languages, deal with norms and legislations, and so on. We have all of that, and this is what the startups can shortcut by working together with us partner companies," says Hans.
During 2022, Toyota Material Handling arranged their Logiconomi event in Antwerp, where key customers were invited to listen and learn more about challenges and innovations within the logistics industry. For this event, some of the selected startups from previous pitches were invited to tag along, making it possible for them to get direct contact with Toyota Material Handling's customers. 
"We're in the process of outlining some very interesting next steps in our Logiconomi concept, maybe IndX will help us find some new brilliant ideas to display this year?" Fredrik says.
Last but not least, Fredrik and Hans want to highlight that startups should try to focus on the problem they want to solve, and if they can, think of how it can be applied to the partner companies' different needs. Present use cases and tangible customer cases. It will give all the partner companies a clear picture of the startup's solution and increase the quality of the pitch.
Continue reading more about IndX and apply now! (Last day to apply is May 2)