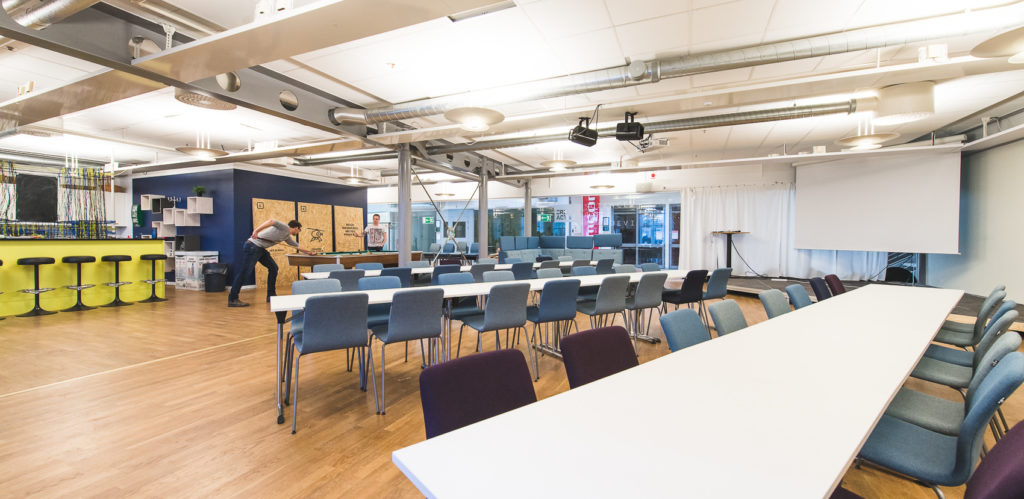 Creactive is back stronger than ever. During these past couple of months, we have dedicated our time to freshing up the place by painting and branding the walls, as well refurnishing. Thank you to all our amazing partners and sponsors for contributing to the crowd funding campaign. Creactive would not be the same without your support as we continiously strive to make it a dynamic and innovative meeting- and study place.
Welcome to Creactive on the 18th of October for an afternoon of fun, mingle, and a tour of the arena! Drinks and snacks will be served.
Sign up for the re-opening here!