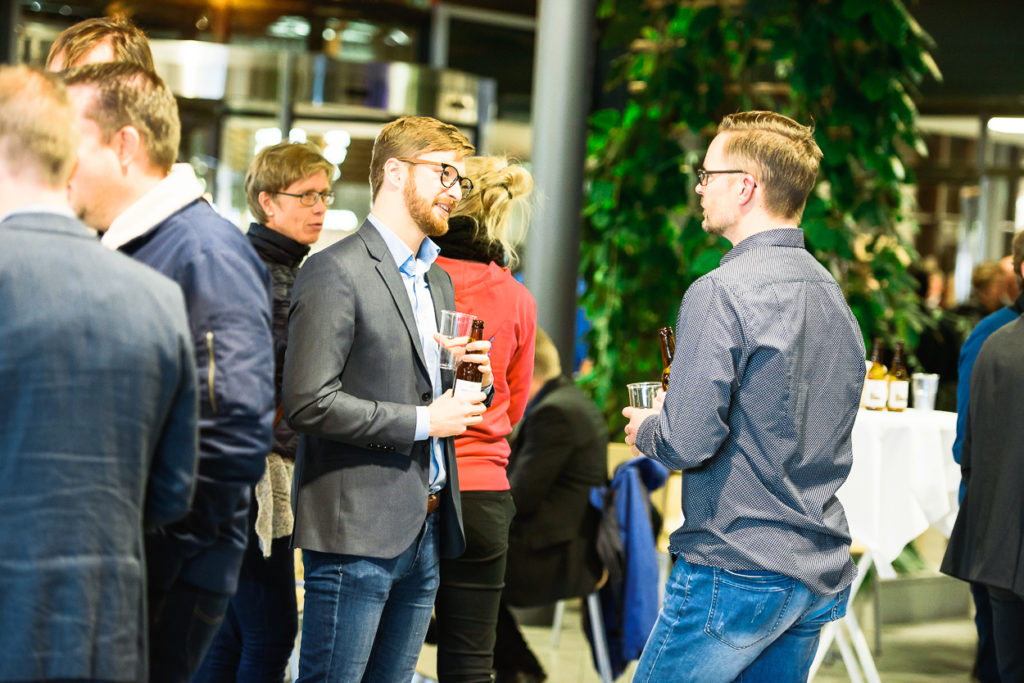 Linköping Blockchain Meetup – Powered by Stockholm Blockchain
After the first successful event in Stockholm, Ivan on Tech and Stockholm Blockchain are very proud to announce the next Blockchain Meetup hosted in Linköping! It will take place at Creactive, Mjärdevi Science Park and we'll have some of Sweden's foremost blockchain-experts on stage.
The purpose of the event is to spread knowledge about the blockchain technology and to get like-minded people in the blockchain community to get to know each other. It will be a mix of students, company representatives and the community. The event is completely free and open for anyone to attend.
We will mingle, listen to interesting speeches and just have a good time. And btw, there will be free food and drinks sponsored by Cybercom!
********** Agenda **********
Moderator: Max Fischer
17:00 – 18:00: Grab a wrap/beer and mingle with the other participants
18:00 – 18:10: Welcome
18:10 – 18:30: Blockchain and Token Economy – Ivan Liljeqvist
In 2017 we saw a few established corporations releasing their own cryptocurrency. This trend will only accelerate in 2018 and having a token will be essential for many businesses in just a few years. Ivan Liljeqvist, Ivan on tech, will dive into the Token Economy, the future of business, tokenization and blockchain industry.
18:30 – 18:50: Beyond Blockchain – Christian Ander, Founder BTCX
18:50 – 19:10: Real-World Application of Blockchain – Roberth Lundin
The medical eco-system is a heavily regulated sphere with a lot of legal challenges connected to digital adoption. Roberth Lundin, Cybercom, will walk us through a real-world application where the blockchain technology is solving a lot of the hassle.
19:10 – 19:30: Blockchain in Finance – Filip Martinsson
Learn about the future of the finance industry in this talk with Filip Martinsson, Stockholm Blockchain. He will talk about real world use cases for how blockchain can be used to bring transparency and effectiveness to the financial markets.
19:30 – 20:00: Interactive panel discussion
We'll talk about interesting topics and discuss questions raised by the audience.
20:00 – Continue the mingle and discussion
********** How to get here **********
Car/taxi: Teknikringen 7 58330 Linköping
Bus (20 min): Take bus 12 from Linköpings resecentrum against Lambohov, via Mjärdevi. Jump of at "Mjärdevi Center (läge B)". You'll see Creactive from the bus station.
Link to bus timetable
********** Big thanks to **********
Cybercom
Mjärdevi Science Park