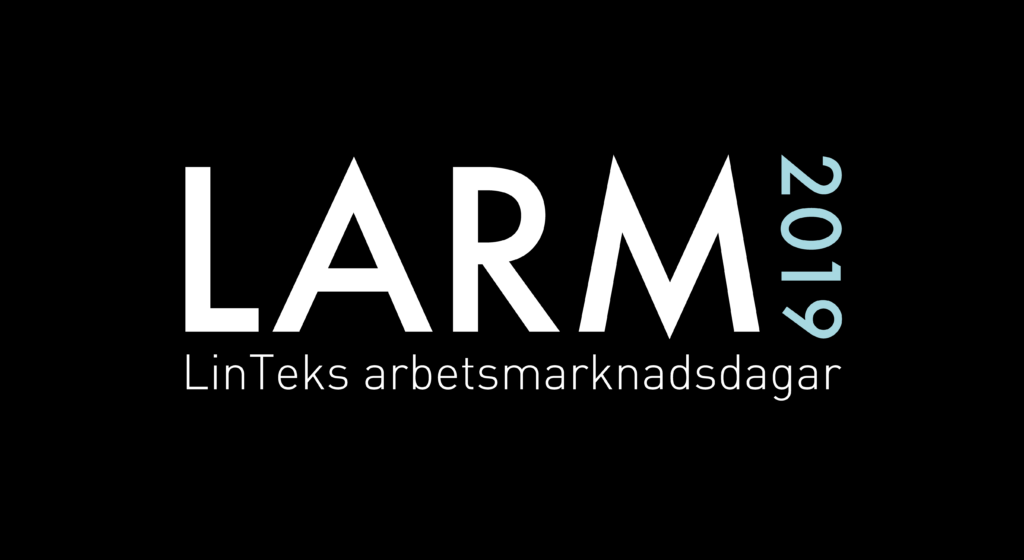 LARM, Linteks arbetsmarknadsdagar 2019
Den 12 februari går årets upplaga av LARM, LinTeks arbetsmarknadsdagar, av stapeln. LARM är en arbetsmarknadsmässa som i år arrangeras för 38:e året i rad på Campus Valla i Linköping. LARM anordnas av LinTek, Linköpings Teknologers Studentkår, samt en grupp engagerade studenter som jobbar med mässan under en längre tid. Sedan mässan startade har LARM gett hundratals företag och tusentals studenter möjligheten att träffas och skapa nya kontakter inför framtiden.
Det är cirka 300 studenter som är engagerade i LARM som alla jobbar under mässdagen för att alla utställare och studenter ska få ut så mycket som möjligt av mässan. Veckorna innan mässdagen öppnar dörrarna för pre-LARM, två fullspäckade veckor med olika event och aktivitete. Till sist avslutas LARM med en storslagen bankett på Linköping Konsert och Kongress.
LARM, LinTeks Career fair 2019
On February 12, this year's edition of LARM, LinTek's career fair, will be held. LARM is a career fair that is being held for the 38th year in a row at Campus Valla in Linköping. LARM is organized by LinTek, The Union of Technology and Science Students at Linköping University, and a group of students who work with the fair for a long period of time. Since the fair started, LARM has given hundreds of companies and thousands of students the opportunity to meet and create new contacts for the future.There are about 300 students that are involved with LARM that work at the fair just to make sure the exhibitors and students get the most out of the fair. The weeks before the fair takes place, the doors for pre-LARM opens, two full-packed weeks with different event and activities. Finally, LARM ens with a banquet at Linköping Concert and Congress.