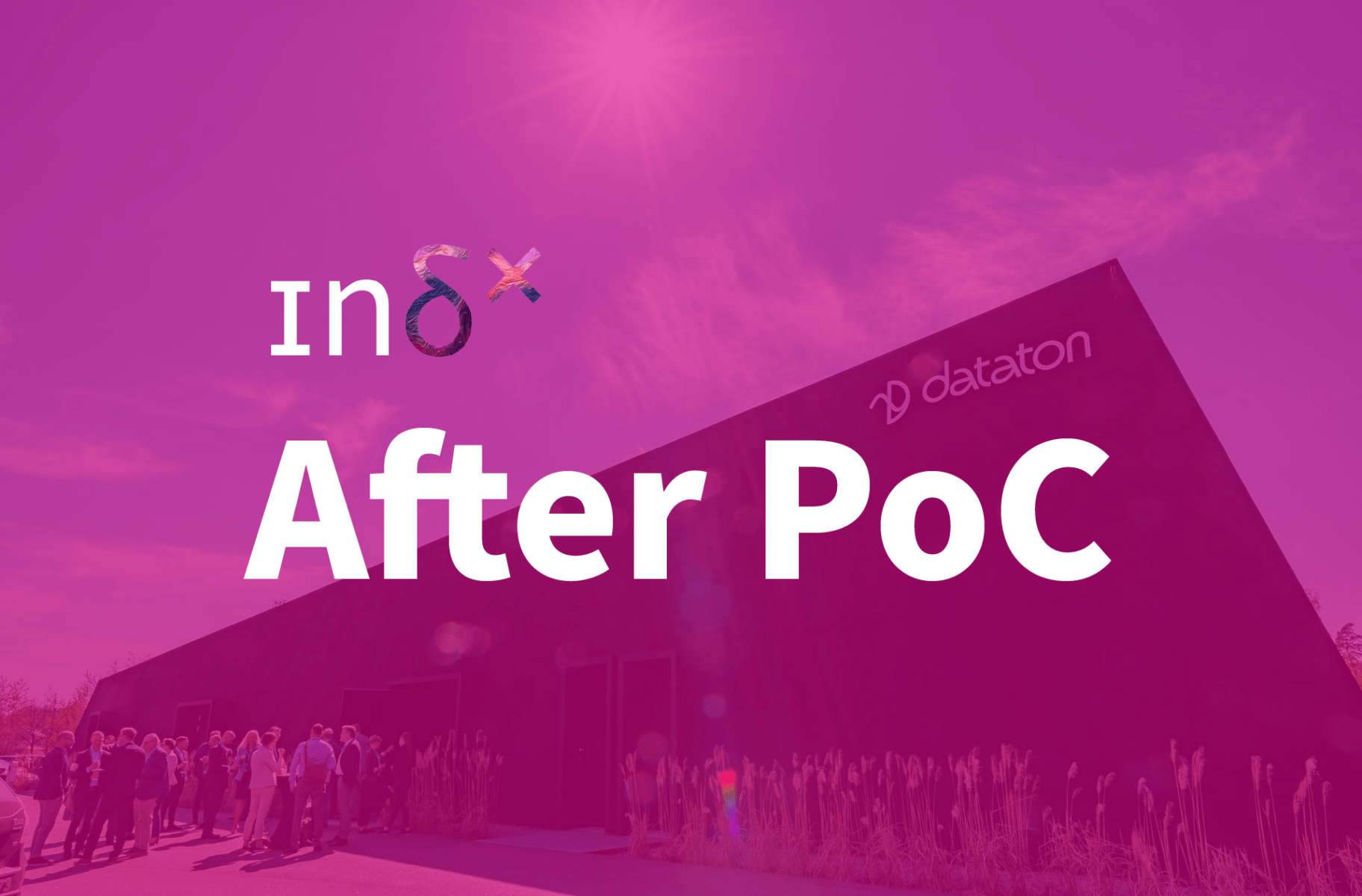 IndX After PoC 2022
23 November, 00:00
Dataton, Teknikringen 22, 583 30 Linköping
On November 23, After PoC is arranged at Dataton in Linköping. A day where previous Proof of Concepts (PoC's) and partner companies get the chance to meet and discuss their experience of IndX.
During the day, startups will get to present their Proof of Concepts and project status, and partner companies will talk about their key takeaways from IndX so far.
Note: this event is only open to invited guests.
Agenda:
10.00 – Program starts, Lena Miranda
10.30-12.00 – Startups present
12.00-13.00 – Lunch
13.00-14.30 – Partners on stage!
14.30-15.00 – Fika & Mingle
15.00-15.30 – Summary
Questions? Please contact Project Manager Inger Stern.