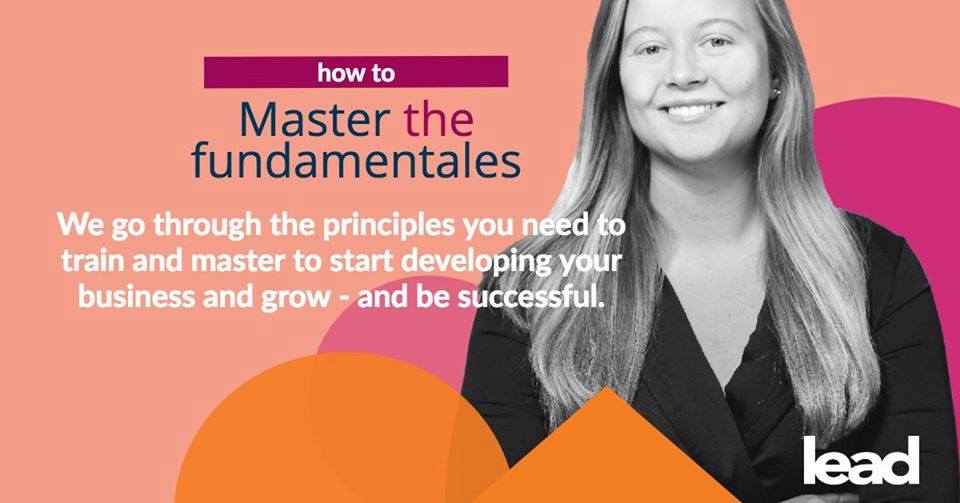 Digitalt event: How to master the fundamentals
Resan är målet, så därför hjälper vi dig att njuta av förberedelser och övningar som behövs för att lyckas när du ska bygga business på en idé. Det finns så mycket information idag att det ibland är svårt att fokusera på de få enkla grunderna för att du ska nå framgång. Det är lätt att jaga en ny vinkel eller magisk kula som löser alla problem. Men i slutändan finns det ingen magisk kula. Det finns bara bevisade principer som du behöver träna och behärska för att få ditt företag att växa upp och växa – och bli framgångsrikt.
LEAD intro är ett seminarie om den affärsutvecklingsmetodik som LEAD använder när vi arbetar med bolag. Vi kommer gå igenom olika metoder som du kan ha nytta av när du ska utveckla din startup. LEAD Intro är öppen för alla som har en idé och vill bygga en tech-startup. Anmälan krävs!
Speed Meeting med en av LEADs seniora affärscoacher
Efter seminariet har du möjlighet att få 15 minuter speedmöte med någon av LEADs seniora affärscoacher, för att fokusera mer på dig och din idé. Affärscoachen som träffar dig kommer vara förberedd, därför är det viktigt att du fyller i så specifik information som möjligt när du anmäler dig – så att du får ut så mycket som möjligt under mötet. Schemaläggningen av Speedcoachingen gör vi på plats, direkt efter LEAD Intro.