Cyberbrottslighet – Kan vi skydda oss?
I bakvatten av den globala digitaliseringen ökar cyberkriminaliteten i en katastrofal takt.
Det är idag mycket enkelt som kriminell att förbli anonym online. Den stora variationen på digitala lösningar bjuder på oändliga möjligheter att nå ut till presumtiva offer utan att bli upptäckt.
Det är dock felaktigt att tro att den polisiära myndighetens utredningsarbete kommer ensam råda bot på den digitala kriminaliteten. Istället krävs ett gemensamt samhällsansvar att motverka dessa brott.
Denna föreläsning kommer att belysa hur de digitala brotten sker och vilka konsekvenser de leder till i vårt samhälle? Kan vi skydda oss mot detta osynliga hot?
Innehåll:
•                          Vad Cyberbrottsligheten kostar Sverige
•                          Reaktioner från EU på bristen av cyberhygien
•                          En lägesbild, vad sker just nu och hur går det till
•                          Varför cyberbrotten aldrig kommer försvinna
•                          Hur enkelt det är att förhindra stora delar av hoten att uppstå
•                          Varför Polismyndigheten inte ensamt klarar av situationen och att Private-Public-Partnership krävs för framtiden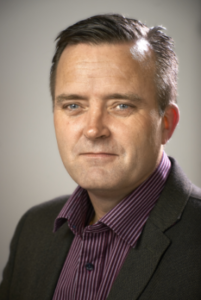 Talare:
Jan Olsson har arbetat som polis i 30 år varav 14 år som expert inom bedrägerier. Han var med och startade Nationellt Bedrägericentrum 2013-2014 och är sedan 3 år tillbaka på Nationellt IT-brotts Centrum (Noa) / Swedish CyberCrime Center (SC3) som verksamhetsutvecklare/Preventionsansvarig.
Jan föreläser ett 50-tal gånger per år i Sverige och i Europa/USA. Han har ett medialt ansvar de senaste 12 åren, vilket resulterat i tusentals intervjuer.
Han deltar i det internationella polissamarbetet inom Europol, Interpol, Ameripol mm. samt utbildar både internt och externt, men även utanför Sverige under CEPOL:s paraply.
Utmärkelser:
Stora Polisstipendiet 2018.
SSF:s förtjänsttecken 2020.
Continuing Education Institute-Europe AB arrangerar
 tekniska spetskurser inom områden Automotive, Blockchain, Circuit & System Design, Embedded Software Development, EMC, Signal & Power Integrity, IoT, Mechanical Engineering, Semiconductor Technology, Sensor and Digital Imaging, Telecommunications, Application Software, RF & Microwave Design, Communication Networks, Chemical Engineering and Satellite Communications.
Under pågående pandemi sker all undervisning online.