Husqvarna Group is the new partner company of IndX. But how did they find IndX, and what solutions are they looking for? In this interview, you'll get a hang of what their challenges and needs are for this year.
It all started a year ago when Husqvarna Group visited Toyota Material Handling where they got the IndX process presented. 
"We have an innovation lab where our mission is to work with startups, and Toyota Material Handling shared the process with us and caught our attention. IndX makes you come in contact with the right startups in an organized way, which is something we're very interested in," says Johan Simonsson, Director Ideation and Research AI Labs at Husqvarna Group
Challenges within autonomy and robotics
Husqvarna Group has during their 330 year history transformed itself several times, from a weapon and sewing machine manufacturer, to a completely new range of products and services. Today, the focus is on sustainable innovations that support customers within green spaces and urban environments, with divisions such as Gardena, Husqvarna Forest & Garden and Husqvarna Construction.
"Smaller companies holds an excellence within certain disciplines and technologies, which is what we want to find. We want to co-create on that." says Gustaf Lagercrantz, AI Program Manager, Husqvarna Group.
Husqvarna Group is particularly interested in the challenges surrounding:
autonomy

computer vision

robotics 

batteries 

remote sensing 

irrigation

water saving technologies

edge computing and edge sensors

 sustainability
"We are interested in solutions in the areas of embedded systems, recyclability and other circular innovations as well as new business models and ways to reduce our Co2 emissions," says Patrik Jägenstedt, Director Advanced Development, Robotics & AI Lab.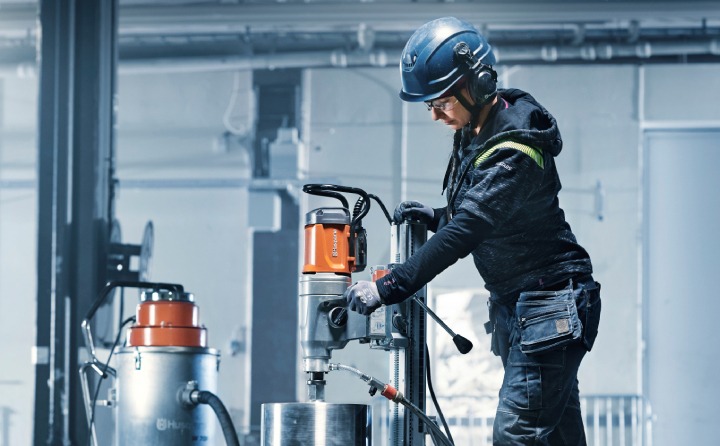 Kinder egg full of surprises
Patrik, Gustaf and Johan explain IndX as a "kinder egg full of possibilities and surprises," and want to connect startups with the right teams in their organization. 
"Doing a proof of concept is the first step. We want to take things as far as we can and see how we can collaborate and work forward. We invite startups when we visit fairs and other innovative arenas. We also have a venture arena that invests in startups," they continue.
Hosting Pitch Day #2
Husqvarna Group is hosting the second IndX Pitch Day on June 2nd. Coworkers from other parts of Husqvarna will be invited as well to listen to the pitches, which gives startups the ability to broaden their possibilities of connecting with other stakeholders.
So, what are you waiting for? Apply now and get your foot in the door with the partner companies of IndX!
---