The Recruitment fair 2023 took place at the 25th of January at Goto 10 in Mjärdevi and hundreds of students came to meet the 21 companies and startups participating. All the companies had at least one job to offer. One of the visitors was Stefan Löfven, former prime minister of Sweden, who was doing an internship at Linköping Science Park this day.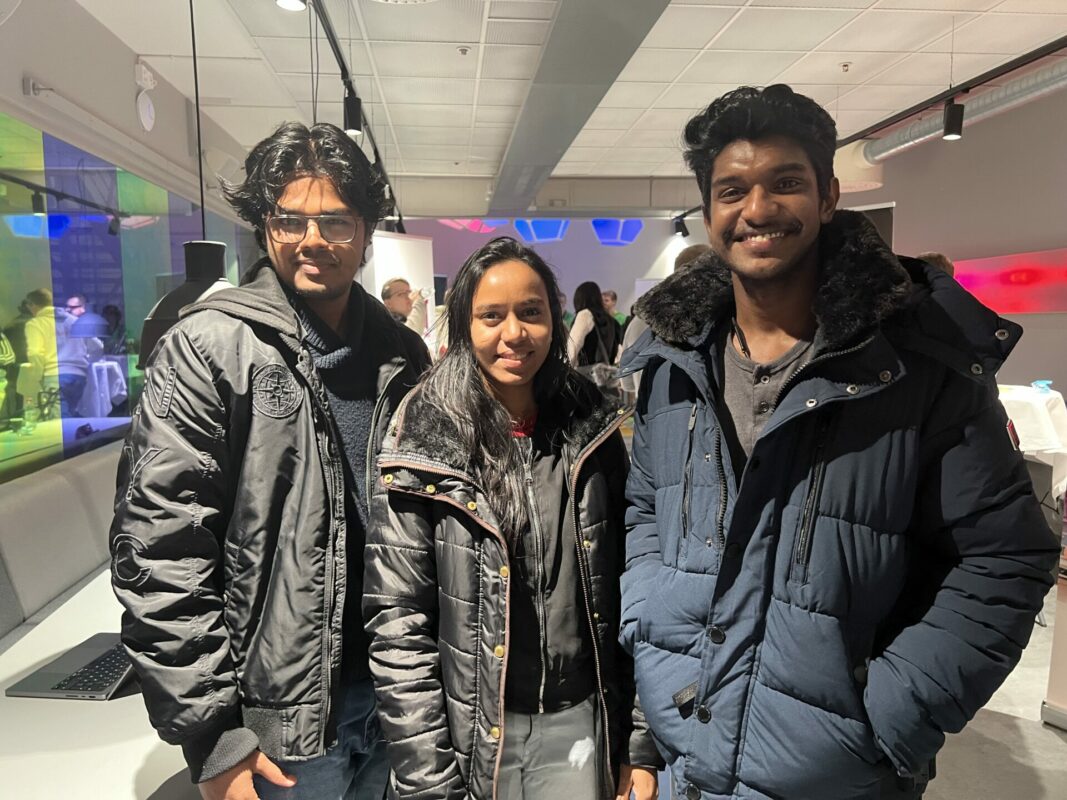 Karupasamy Pandian, Navya Joy and Basil Baby are all international students from India, doing their masters in Electronics.
They are mainly looking for internship and have found some companies that looks interesting. They are pleased with the fair, however, they feel most companies are looking for software developers and would like to see more companies that are hiring electronic engineers.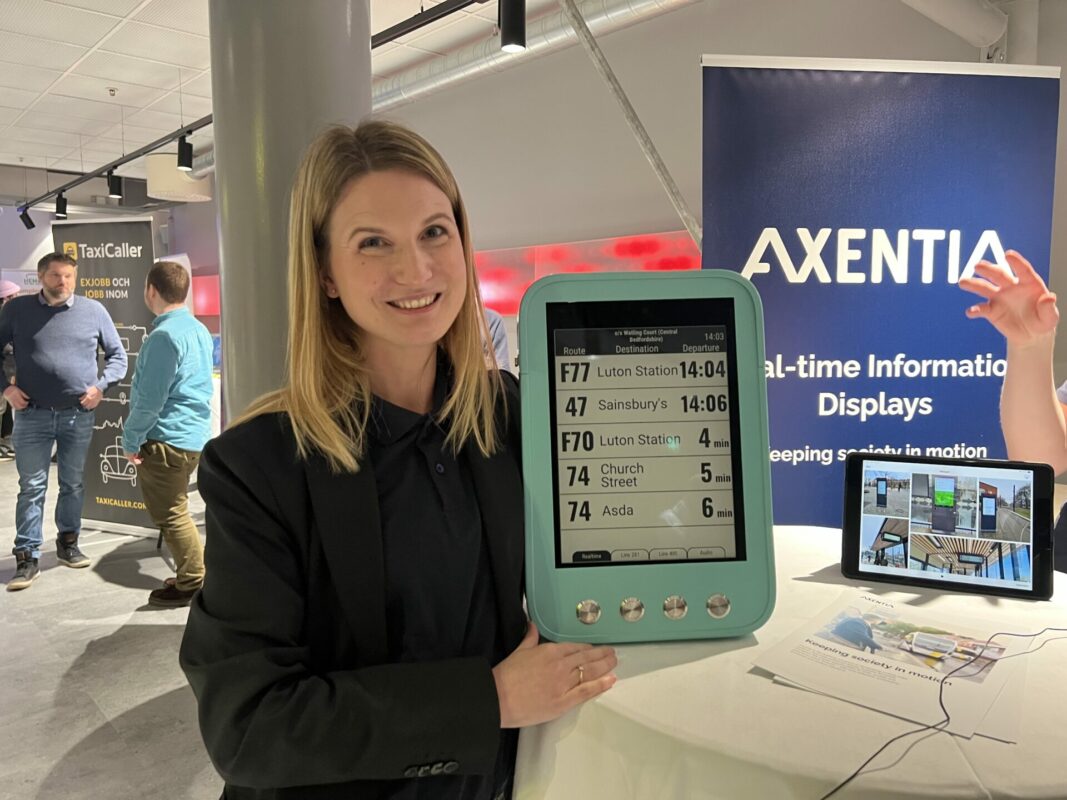 Axentia makes digital low-power information signs with real-time information for public transportation. The company was founded in Linköping and has grown through the Nordics and Europe and is now also present in the USA. However, all production and software development is done on site in Linköping. At the Recruitment Fair, they are looking for software developers for both embedded and cloud as well as product management. They chose to be at the fair to become more well-known locally and for the students to get to know them early, both for future permanent jobs and master thesis positions.
– The students have been very interested and asked relevant questions, they feel genuinely interested in getting to know us, says marketing manager Anna Bergstedt.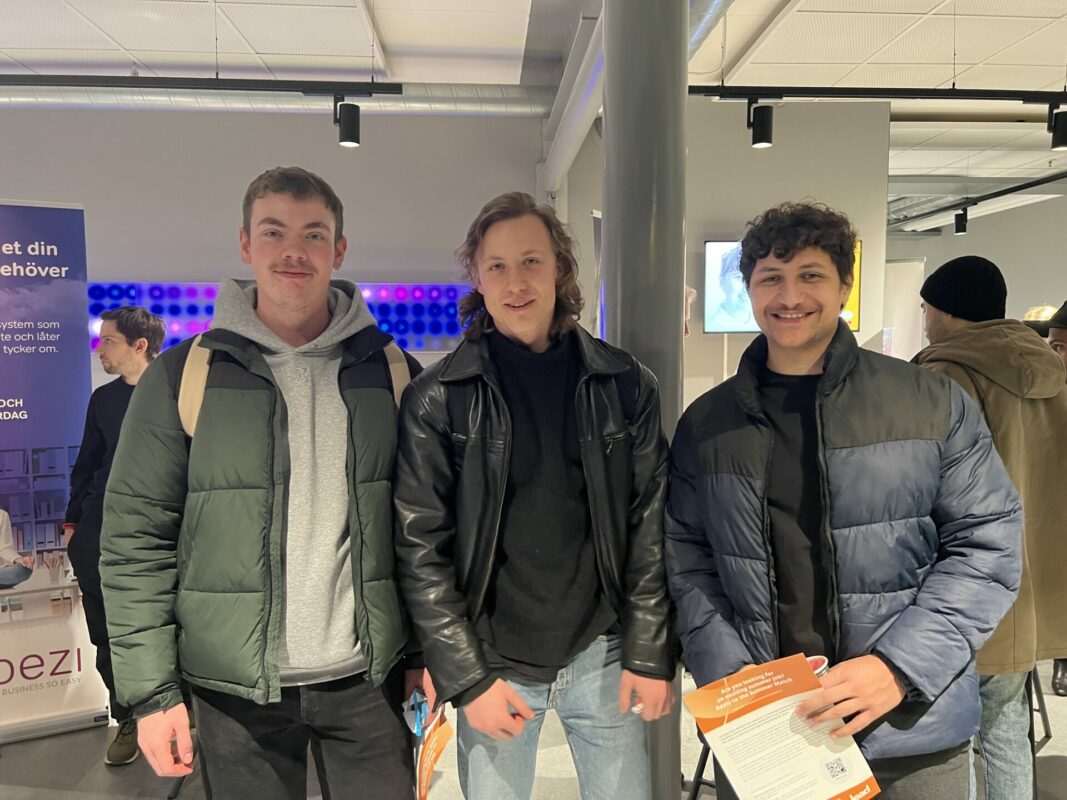 Calle Eklund, Simon Ågren and Linus Rundin are studying their fourth year in Software engineering and are mainly looking for summer jobs. It's their first time at the fair and they feel that many of the companies are looking for exactly their skills and that the fair really exceeded expectations.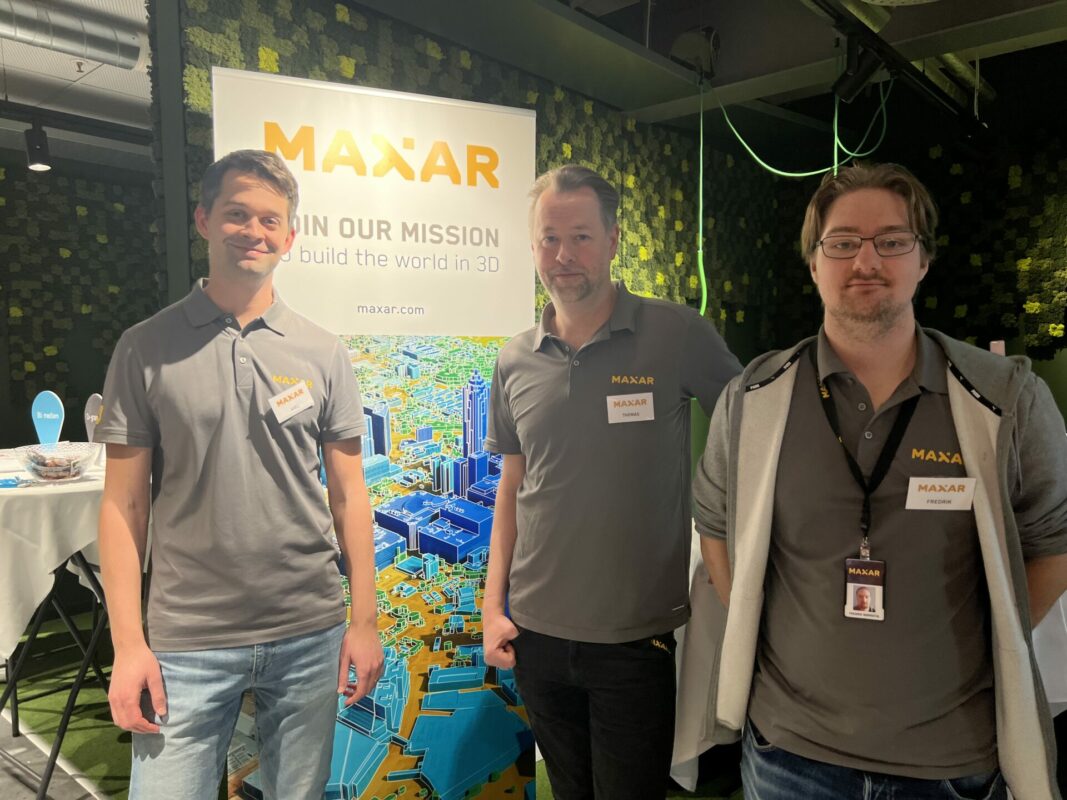 From their office in Ebbepark in Linköping, Maxar serves the global professional geospatial in market with world-leading 3D geodata, 3D visualization solutions and 3D image processing solutions. They are building the globe in 3D: providing decision-makers and analysts with the entire world in highly accurate, immersive 3D models for telecommunications, emergency response and defense and intelligence.
Right now they have several vacancies, both permanent positions, summer jobs and thesis jobs. But the most important thing for them is meeting the right person for the job.
  – We are mainly looking for programmers, so anyone from Computer technology or Media technology is interesting, says software developer Axel. 
-We have had a lot of students coming by and we are very satisfied with the response we have received.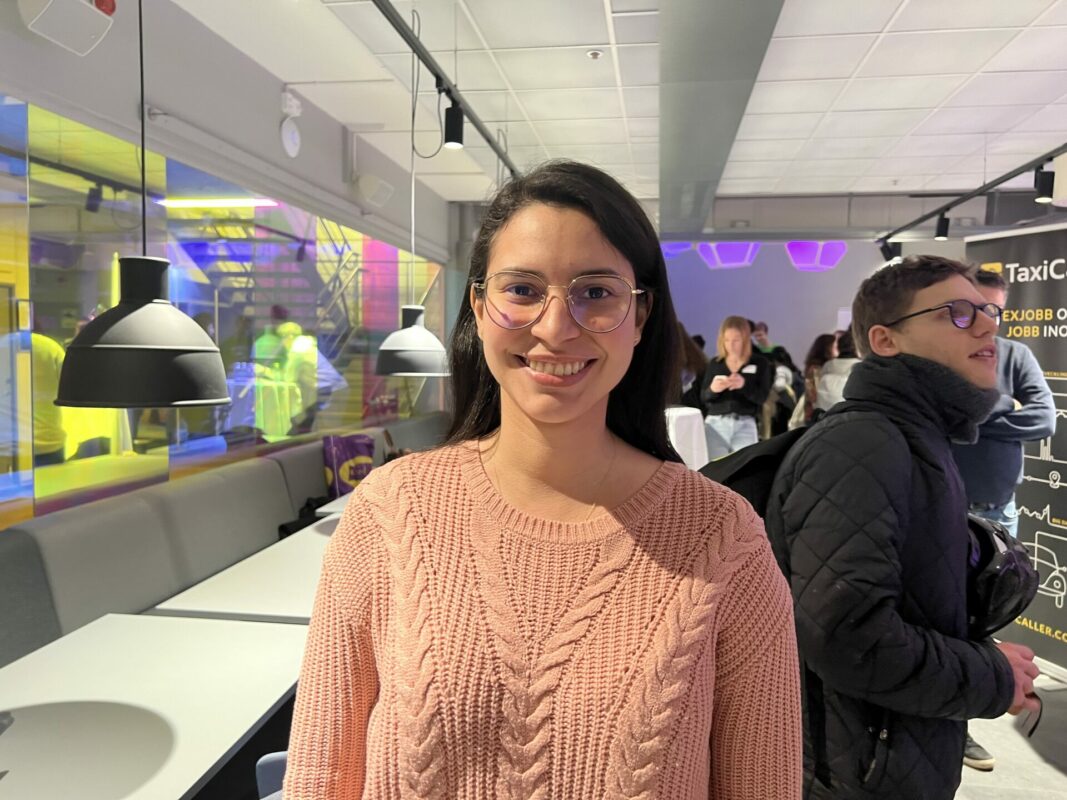 Daniela Cova is studying her final semester in Strategy and management in international organisations. She is looking for a full time position, but find it a bit hard as most companies at the fair are looking for candidates within tech. She would like to see more various jobs, but there were still a few companies that were interesting for her.
The Recruitment fair is a collaboration between Norrköping Science Park, Linköping Science Park and LinTek.