Judy Mielke has a background as a life scientist with a PhD in Biomedical Engineering from the University of Queensland. As a former science publishing professional, she has worked with researchers for over 20 years in multiple countries, including the USA, New Zealand, Australia, Germany, Switzerland and now Sweden. After coming to Stockholm, she founded her company scientify RESEARCH to help researchers have better access to funding information to be able to focus on their research, rather than how to fund it.
"When I started the company, my goal was to develop a business to provide value to research and researchers, especially making it easier for researchers to focus on what they are good at, i.e. research. A researcher's main job should be research – to generate knowledge and find solutions, and not administration" Judy says.
As a startup, scientify RESEARCH needs talents in every direction, however, the most important quality they are looking for is a can-do attitude. The way Judy sees it, they have a challenge they need to solve.
Since the company's core is a database, they need web designers and people who can handle big data. Communication expertise is also critical to every company, including scientifyRESEARCH. But these are not the only expertise that they are looking for.
"We need people with passion, passion for the clients we serve, fundamental curiosity and wanting to make a change."
To find these talents, the company get spontaneous applications, but they also use different sources such as social media, Jobbsprånget, Switch to Sweden and Erasmus plus. Judy really likes to work with students and with their fresh ideas. International recruitments are a non issue to her.
"I don't have a preference of nationality. Whenever I have an applicant, I look at them as a person. The best experience working with international talent is that it helps you remove some of your biases. You always have some, but I've realised through the process that this is the best way to get rid of them. Opening up my mind has been great."
For PhD students and researchers looking to increase their chances of being hired by companies in Sweden, one key factor is to approach the industry with an open mind and a unique perspective. Despite some challenges faced by companies when recruiting international talent, such as uncertainty in the visa process and the difficulty in finding adequate accommodation, especially in Stockholm, Judy remains an enthusiastic advocate for companies to work with international talent.
"There is so much to gain, so just do it. You can really diversify your perspective."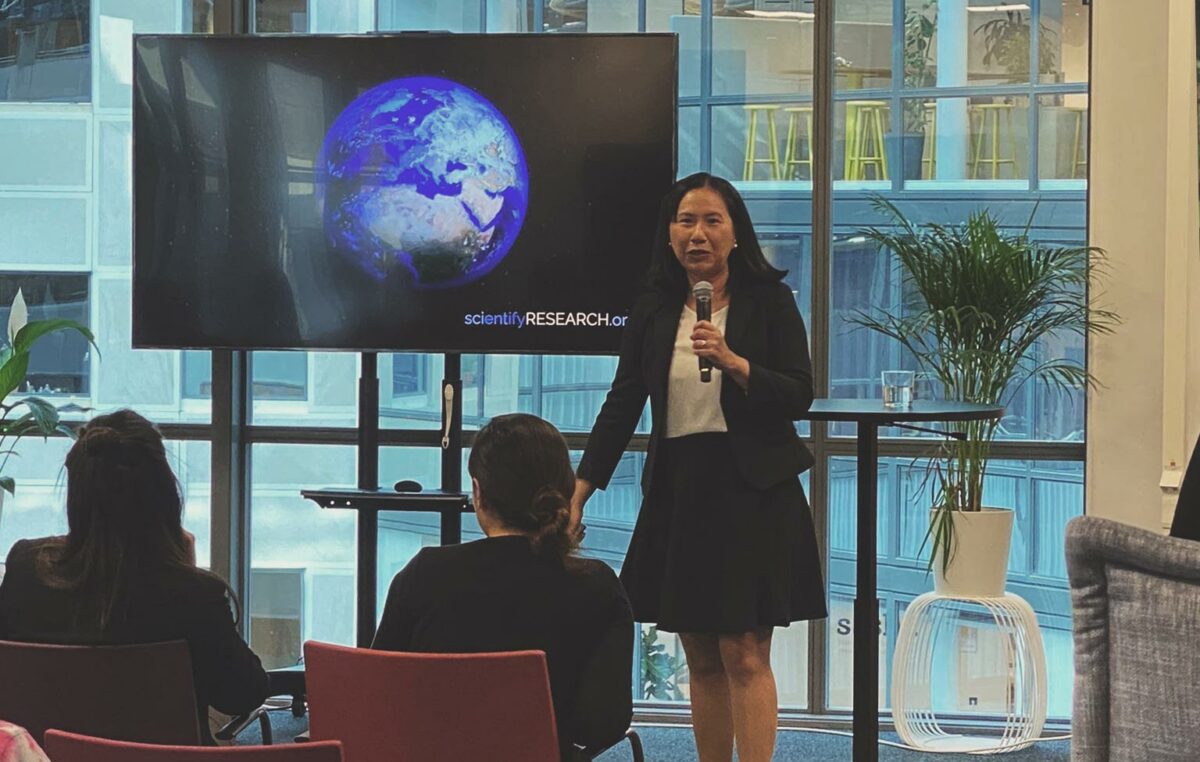 According to Judy, companies can broaden their horizons and tap into a wealth of new ideas and experiences. This can lead to innovation, growth, and an overall competitive advantage. With the right support and resources, companies can overcome the challenges and reap the many benefits of working with diverse individuals from around the world.
In conclusion, working with international talent in Sweden offers a multitude of benefits, from a fresh perspective to increased competitiveness. It may not always be easy, but the rewards are well worth the effort.
"I just hope that academia, industry and international talent would just work together more, I mean, try it, it's really great!"