We are thrilled to invite you all to join in and contribute to the ECIU Creathon 13-14 November 2021 and work on real-life challenges and co-develop solutions connected to the Viable communities of a post-Covid world.
As the leading European Consortium of Innovative Universities (ECIU) we believe in a European-wide ecosystem based upon open and inclusive collaboration connecting industry, business, societal stakeholders, researchers and learners to provide European answers to future societal challenges. We create arenas for solving multi-disciplinary challenges in entrepreneurial, innovative ways. The, now suggested, Creathon could best be described as a 'creative marathon' that brings together talented students and professionals, from all over Europe, with different backgrounds, experiences and fields of study.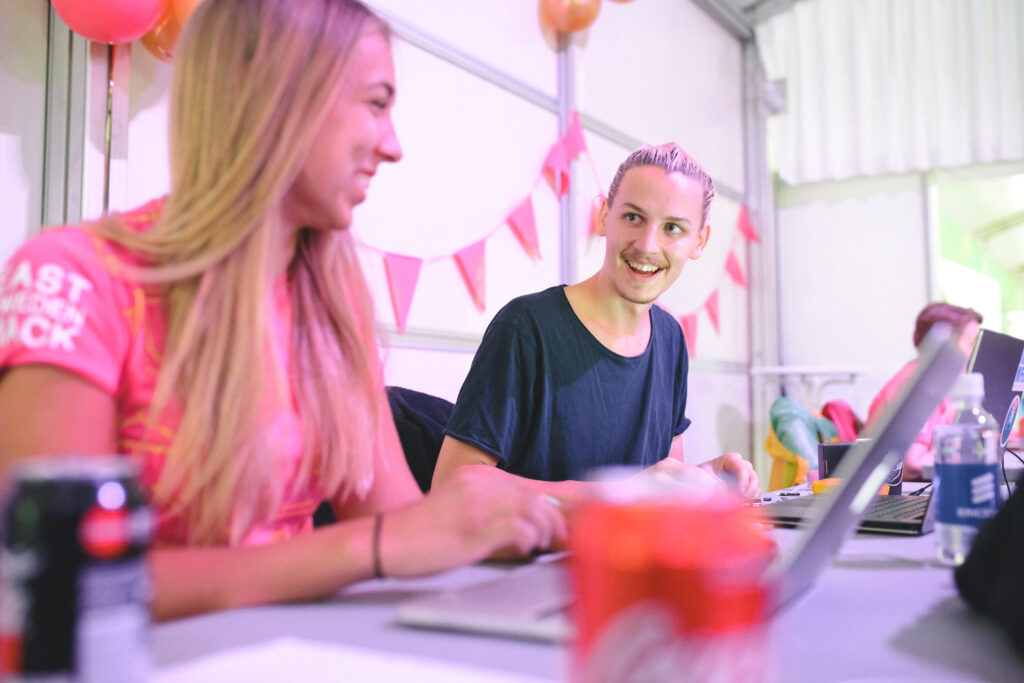 It offers the opportunity for learners to come together in an international, collaborative and digital environment to work on a real-life challenge and co-develop solutions, while at the same time access various lectures, workshops, master classes and other fun activities.
As a partner you are welcome to formulate a challenge that you would like to be part of the event. You are also welcome to join in with your staff in the mixed challenge teams that will be created. In a two-day program you will learn about the contemporary challenges, you will get involved in research, develop a strong concept through the method of Design Thinking and present your project to a jury of experts. The winners will get the opportunity to further develop and exhibit their project.
THE CHALLENGES
Together with our challenge providers we will explore new solutions for challenges on four different themes:
Towns and City Centres
Digital Inclusion
Green Logistics
Energy Transition
TOWNS AND CITY CENTRES [CITY ASSOCIATIONS of ECIU]
Covid-19 has had a radical impact across almost every aspect of society, and it is no different when it comes to town and city centre planning – having accelerated many changes which were already being experienced. The role of retail has changed dramat­ically, from lockdown to advances in technology and online shopping, to the lifecycle of retail formats. The growth in city centre living combined with more varied working hours had also highlighted the need for easy access to flexible format convenience shopping and other services within our towns and city centres. As a post-COVID future now is in sight people can go back to their 'normal' lives. But what will be the 'new normal' in our towns and cities centers?
DIGITAL INCLUSION [REGIONS of ECIU]The pandemics has accelerated the use of digital tools for information, interaction and services. Digital arenas are regarded as cost-efficient at the same time as the may facilitate more personalised information and services. But, there are citizens that for different reasons do not use digital services. This can be due to lack of opportunity, access, knowledge or skill to access such services. There is a risk that these citizens experience a lower degree of service and exclusion from public debate, as well as labour market, which in turn leads to inequalities and loss of social cohesion. The rapid digitalization of our societies calls for measures to prevent the risk of digital exclusion.
GREEN LOGISTICS [TOYOTA]The transport sector represents one third of the total carbon emissions in many European regions. Growth in terms of increased population, production and sales relates to increased demand for transport services, which in turn drive transport related climate impact. During the pandemic consumer buying behaviors have radically changed, especially when it comes to online shopping. Today's consumers expect cheap and fast delivery. A big part of this boils down to the last mile delivery process, the very last step of the delivery process when a parcel is moved from a transportation hub to its final destination. We need new solutions and actions for sustainable logistics.
ENERGY TRANSITION [SIEMENS]
COVID-19 has caused great challenges to the energy industry. Potential new practices and social forms being facilitated by the pandemics are having impacts on energy demand and consumption. The residential electricity demand during lockdown increased as the industry demand temporarily decreased but is now rising even above previous levels. A crucial issue now facing our society is to allocate and find energy-related emerging opportunities for the post pandemics. An Energy-neutral world in one generation is a key part for us to be able to succeed with those goals. But how can we meet the growing energy demand and protect our climate? That's the challenge we are committed to find answers to.