Glana Sensors and Väderstad found out to be a perfect match through the IndX process that seems to be growing into a long-lasting cooperation. We talked to Mikael Adlers, CEO at Glana Sensors, to hear his view on the IndX process, their future ideas for farming and the exciting crossroads that Glana Sensors are at right now.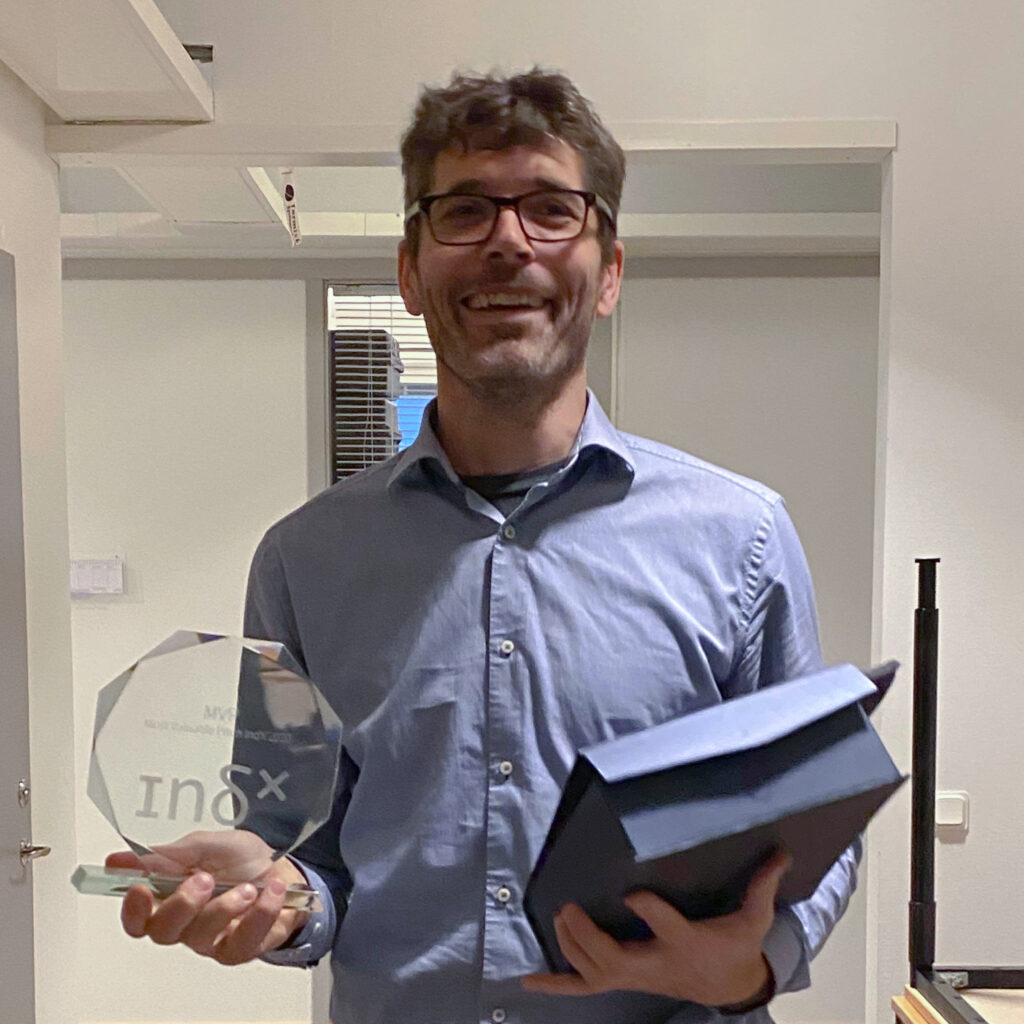 Glana Sensors is a small Linköping based startup that works with hyperspectral cameras that for example can be used to determine the wellbeing of a plant or whether a fruit is ripe or not.
– A normal camera only recognizes the colors red, green and blue while ours, with Glanas innovative technology, can capture up to 90 different levels of the colors. This makes it possible to for example separate different shades of green and in this way tell if a plant is doing fine or needs attention.
Glana Sensors has been working for the last six years to verify their products in different applications and saw IndX as a great way to find more possible ways of using their technology.
– We saw IndX as a great way to introduce our technology to new business areas and work together with the partner companies to find new possibilities for our cameras.
And Mikael states that this was the part of the process that he and his team enjoyed the most, working along with the employees of the partner companies.
– Sometimes we forget how important it is to set aside time for just brainstorming and idea generation, so I thought it was great that this was a part of the IndX process. Mixing companies, competences and people- that is really how new ideas are born.
During the process, Glana Sensors and Väderstad found many common project ideas which turned into a Proof of Concept about determining the quality of the soil. When sowing it is important that the seed is planted at the right depth, and the depth is dependent on the quality of the soil.
– Today this is usually done by hand, literally, since the farmer feels the soil with his or her fingers to determine how deep the seeds should go. By putting our cameras on the farming machines and letting them tell us the quality of the soil we want to make this automatic.
The Proof of Concept has gone well and Glana Sensors has determined that their cameras can tell the difference between soils and they will continue the development along with Väderstad. But this is just one of many ideas that Mikael hopes they will get to explore together.
– We see several different applications of our technology within the area of farming. All from using our cameras to identify different kinds of plants and weeds to determine the state of plants and if they, for example, need more water or manure. Väderstad has been great to work with, really helpful and enthusiastic. We see this as the start of a long-term collaboration.
From research to products
As a company, Glana Sensors is making a big step in their development. The startup was founded in 2015 and has since then participated in several Proof of Concepts and research projects. But they are now taking the next step and producing their first series of cameras. To make this a reality they are making their first investment round.
– It is an equally scary and exciting crossroad to be at, to take the big step from research into producing commercial products, but we could not be more thrilled.