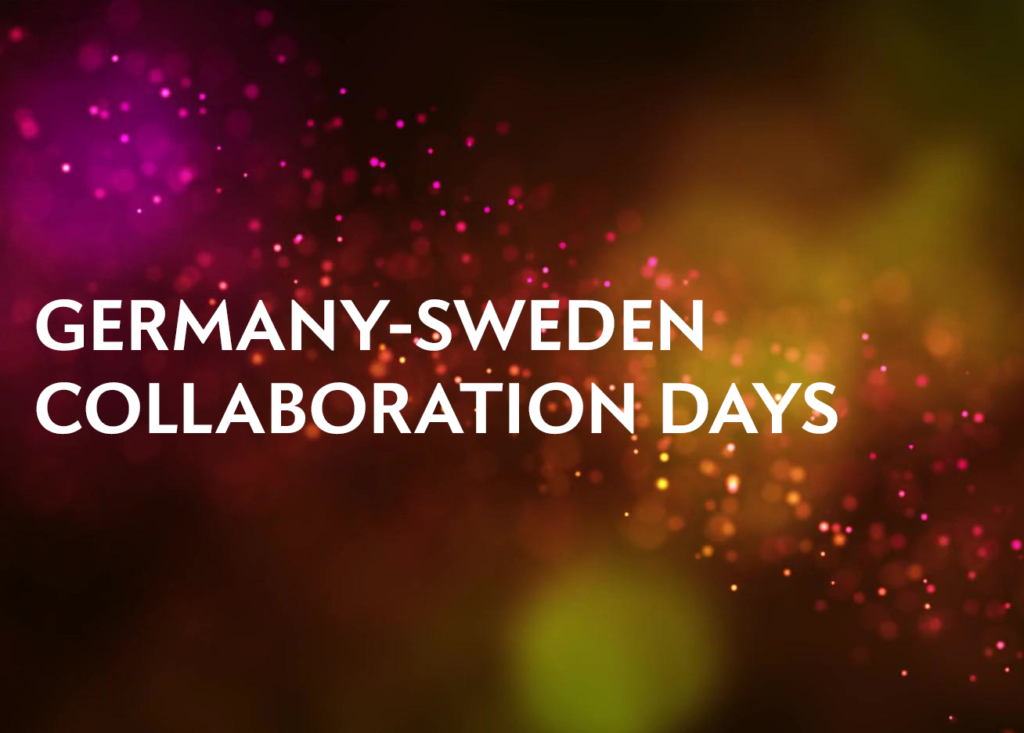 Germany-Sweden Collaboration Days
16-17 September
Dospace Alpha, Industrigatan5, Linköping & Online via Zoom
Sign up is closed
Under två dagar kommer åtta tyska storbolag matchas mot fler än 50 startups. Eventet arrangeras av Linköping och Norrköpings näringslivsavdelningar och science parks tillsammans med det nationella initiativet Ignite.
Delar av eventet livestreamas på youtube. Klicka här för att komma till sändningen.
Program
Onsdag 16 september
13:00 Start. Introduktion och presentationer. Moderator Lena Miranda, Linköping Science Park

Anna Prinz, Tysklands ambasadör i Sverige
Louise Felldin, Näringslivsdirektör Linköpings kommun
Pontus Lindblom, Näringslivsdirektör Norrköpings kommun
Ninni Löwgren, Svensk-Tyska handelskammaren

13:40 Presentation av några intressanta startups från regionen

Kristoffer Skyttner, Skymaker
Jörgen Remmelg, XMReality
Jörgen Ahlberg, Glana

14:10 Kluster som samlar kompetens och företag stärker regionen

Anders Carlsson, Visual Sweden
Ulrika Johansson, IoT World
Karin Ackerholm, AI Sweden
Sara Malmberg, Cleantech

14:40 Pause.
15:00 Förbokad Matchmaking mellan storbolag och startups
17:45 Avrudning och därefter digital AW
Torsdag 17 september
9:00 Start på dagen
9:10 Keynote och diskussion om samverkan mellan storbolag och startups
9:50 Pause
10:00 Förbokad Matchmaking mellan storbolag och startups
12:30 Avslutning
12:45 Slut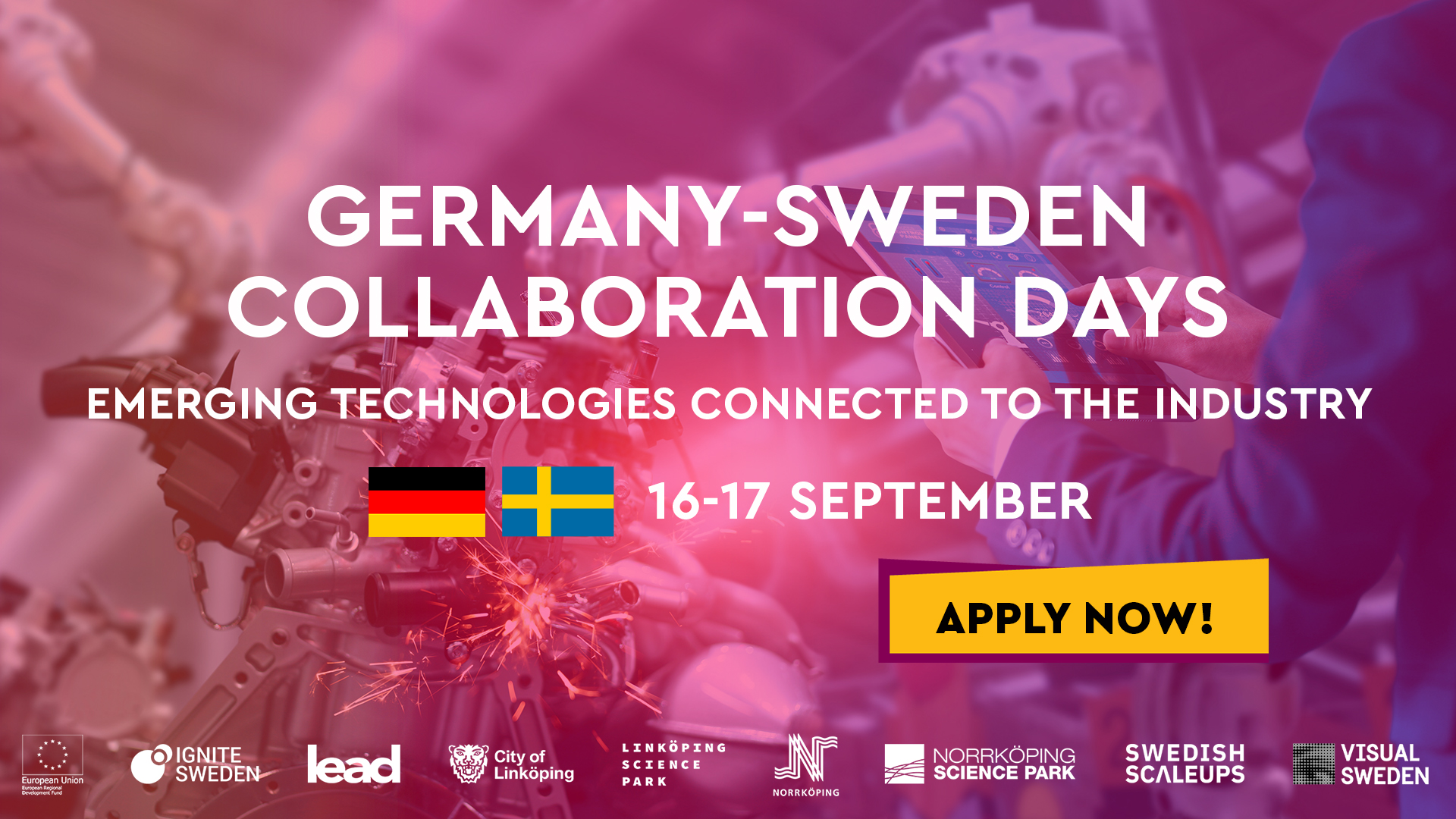 The Germany-Sweden Collaboration Days is hosted by Ignite Sweden and Linköping Science Park, in collaboration with LEAD, the City of Linköping, the City of Norrköping, Norröping Science Park, Swedish Scaleups and Visual Sweden.