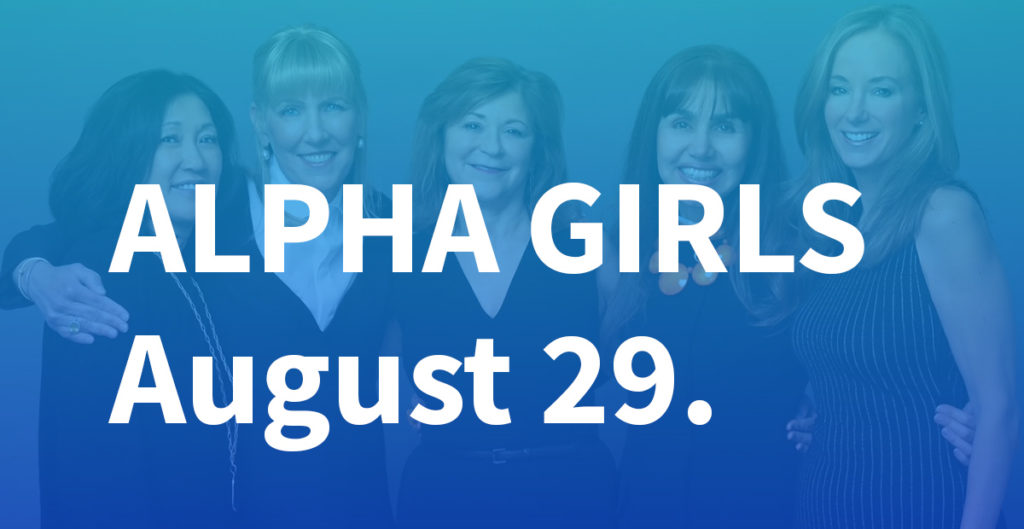 Alpha Girls – The Women Upstarts Who Took On Silicon Valley's Male Culture and Made the Deals of a Lifetime
Take part of the first Silicon Vikings event in the Linköping  Node and be inspired by both global and local talents!
Join us for a livestream discussion from Silicon Valley with Julian Guthrie, best selling and award winning author, who recently released the book "Alpha Girls: The Women Upstarts Who Took On Silicon Valley's Male Culture and Made the Deals of a Lifetime." Joining her for our discussion is venture capitalist Sonja Hoel Perkins who is one of the Alpha Girl subjects of the book. Get inspired by the previously untold stories of women pioneers of Silicon Valley who broke through the glass ceiling. Let's talk about conquering Silicon Valley's Male Culture, the impact of diversity, where we've been and how to get to where we want to be. 
You will have the opportunity to ask questions of Julian and Sonja and the event will conclude with a local follow-up panel after the main segment.
Julian Guthrie is a best-selling author, keynote speaker and journalist.  She is the author of three books, including two national best sellers. Her latest book, Alpha Girls, is the untold story of pioneering women in Silicon Valley. Described as Hidden Figures meets The Social Network, Alpha Girls is the story of the real unicorns of Silicon Valley – the women who bucked the system and found ways to survive and thrive in the cutthroat, high-stakes, male-dominated world of Silicon Valley. The book explores the rise of such companies as Microsoft, Facebook, Tesla, Oracle, Trulia, Imperva, F5 Networks, Acme Packet, ForeScout, Google, Salesforce and more – all through the eyes of trailblazing "alpha girls" of Silicon Valley.  Alpha Girls is being adapted for a television series by Academy Award-winning producer Cathy Schulman.
Sonja Hoel Perkins is the Managing Director of The Perkins Fund, Founder of Broadway Angels, and Founder of Project Glimmer. Considered one of the best performing and most senior professionals in venture capital, she invests broadly in all stages and areas of information technology including Internet, mobile, security, data, communications, consumer and software.