Energy consumption for heating and hot water represents a significant portion of operating costs, resource consumption and environmental impact from property portfolios in Sweden. Envista AB's platform offers a solution for property owners to locate and quantify energy efficiency opportunities in properties, and encourage the implementation of measures for best energy management.
Even property owners who have actively pursued renovations and operational optimization for many years can discover substantial opportunities for energy efficiency improvements in existing buildings.
Envista's platform uses existing data to make a precise assessment of the heating and hot water performance of individual buildings or entire energy systems. Adding the technical, social, ecological, and economical dimensions of sustainability they can create a powerful visual management platform that can be used in education, decision making and strategical planning.
One notable feature of the platform is the Heating Performance Benchmark, which provides an educational approach to identify and visually represent deviations in seasonal variations in heating performance across properties. Over the year, they've found great saving opportunities for customers, in terms of kWh, kW, CO2 and SEK. So far, Envista has analyzed over 20,000 buildings in Sweden.
Collaboration with Stångåstaden
Envista has since 2018 collaborated with Stångåstaden in Linköping within the framework of their strategic energy management. 
Teodor Hovenberg, CEO of Envista, says: "The focus has so far been on improving the efficiency of energy for heating and hot water, but with this test bed voucher, we take a first step toward a similar depth in the analysis for electricity too." 
Based on Stångåstaden's energy performance analysis, Envista will create an improved visualization of electricity use, which will be made available to Stångåstaden as an integrated part of the existing web interface. 
 "The aim is to localize buildings with unproportionally high electricity usage in Stångåstaden's portfolio, and to make more reliable analysis for both heating and electricity," Teodor continues.
Envista wants to build integrated didactics that consider many different dimensions in the buildings' use of resources and creates a holistic understanding for the energy system. The test includes both new and existing buildings; a total of more than 1,000 buildings in the city of Linköping and its surrounding area.
"We have started the development of the feature in our platform and will deliver to Stångåstaden and to the rest of our client base during fall 2023," Teodor says.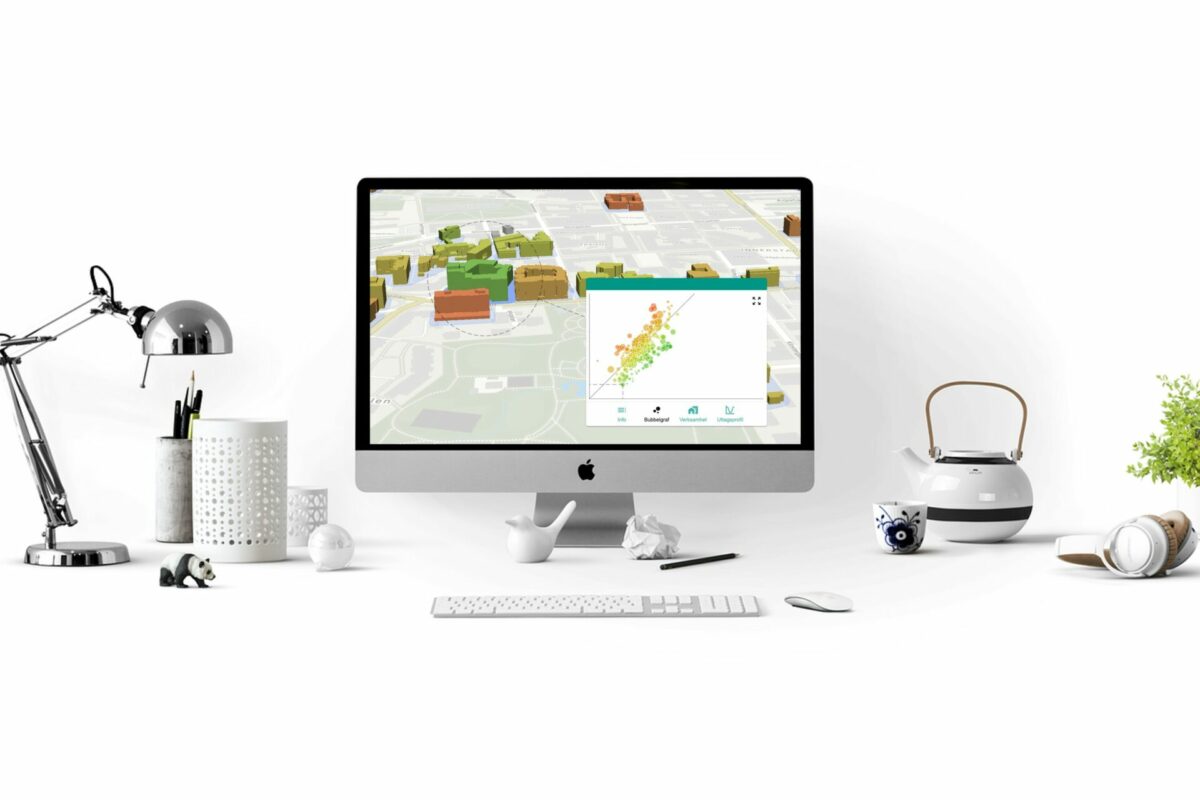 Enhancing and advancing electricity analysis through test beds
Up until now, their main product has been the Heating Performance Benchmark, which has focused on giving property owners a benchmark of how they are doing in terms of heat use in their property portfolio. Recently, interest in electrical efficiency has increased in society, and Envista now see an opportunity to further develop and improve their analysis of electricity in larger property portfolios.
Stångåstaden, the largest property owner in Linköping, manages over 1,000 buildings. Envista's solution involves implementing a platform to visualize electricity usage in a new way across their entire property portfolio. This tool will aid ongoing facility management in identifying buildings with electrical efficiency opportunities.
Teodor hopes to share project information and results with other stakeholders in the "Klimatneutrala Linköping" project group. They aim for at least two additional parties within the group to apply the analysis methodology to their property portfolios within a year. The more the merrier – for the climate!
About testbed vouchers 
The goal with test bed vouchers is to make it possible for small to medium-sized enterprises to test their solutions within the climate-and energy sector in Ebbepark, Vallastaden, or in another part of Linköping municipality.
The funding for each voucher is 20 000 SEK/voucher and can be handed out two times to the same company. You'll need to apply separately for each voucher. There's a total of ten (10) vouchers to be handed out per year, which goes in line with the directives within the project. The application is open all the time which means – Apply today!