Creactive allows you to arrange activities and events that lead to new people meeting and new ideas being born. During the opening hours, you can check in for a cup of coffee, to meet a friend or colleague, sit in an inspiring environment to study or work, participate in exciting events and meet new people.
Creactive is the natural meeting spot for people with ideas. Here you can connect with both companies, students and other actors in the regional innovation system.
How does it work? The venue is funded by Linköping City and the partners listed below. The basis of the venue is self service, meaning that the venue and some services are provided, and you can purchase extra services yourself as needed.
Creactive Code of Conduct
When you are at Creactive you
are expected to:
At Creactive you can find:
Show respect to others who are at Creactive
Maintain a reasonable sound level
Keep your workplace nice and tidy
Handle equipment that belongs to Creactive with care
Help us with the small things such as:

Making more coffee
Start the dishwasher if it is full
Turning off the lights when you leave at night
Throwing garbage in the bin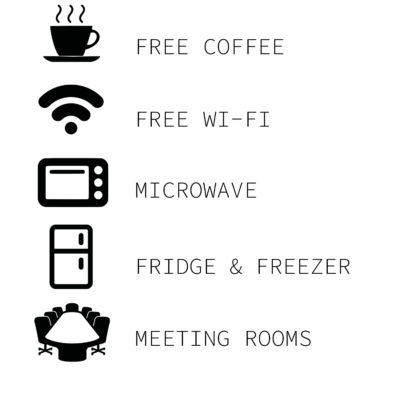 Proud Partners of Creactive
Framtidspartner
Tillväxtpartner
Talangpartner