Interview with Kjell Enblom, a driving force behind RydNet.
Did you know that Linköping is the home of Swedens first website and Europes first home network with internet connection? Learn more about Linköpings story on the world wide web.
We all know that Linköping is a region full of innovative power with a strong history of invention, creativity and technological advancements. The first Swedish webpage was created here and also the first European home network with an internet connection. These two examples were both products of the engaged members of the student association Lysator, which has been active at Linköping University since 1973. We got the chance to talk to Kjell Enblom who has been a driving force in Lysator during the 80's and 90's.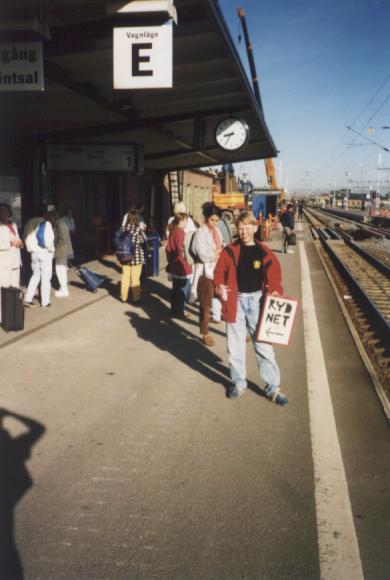 – It was a wonderful time when nothing was impossible, we believed that we could create almost anything, says Kjell.
Kjell first came to Linköping and the University in 1985 to study Computer Science and Engineering and was from the start an active part of the student life. Besides his engagement in Lysator, he was an active radio host at the student radio station, Radio Ryd.
The first Swedish webpage
The student association Lysator was founded on March 29th in 1973 which makes it the oldest academic computer association in Sweden. The members have completed several well-known projects. Amongst them is the Lys-16, a 16 bit home computer, the conference system LysKOM, the adventure game NannyMUD and Project Runeberg which collects Nordic literature online. In 1993 they put up the first web server in Sweden, which was among the 15 first in the world. It was Lysators own webpage, which you can still visit today! And, as mentioned above, they started the first European home network, RydNet.
– The idea behind RydNet started in the late 80's. We wanted to be able to access the computers at the University from our homes. We were quite sure that it was possible, but we had no idea how to realize it.
Kjell and his friends began their work by looking for ways to connect their own computers, home in Ryd. They got permission from Stångåstaden (the student housing company) to drill holes in the walls and use the existing pipes to pull cables between each other's homes. Most of the equipment for the project was bought cheaply or donated by local companies.
– I don't think the people at Stångåstaden understood what we were trying to do, but I believe they thought we would make the area and their housing more attractive.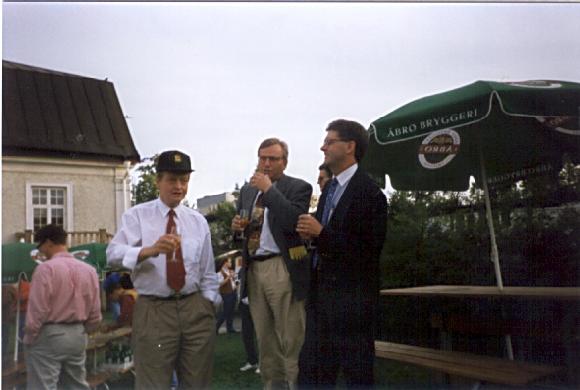 The first contact
And finally, the day had arrived when the first-ever contact was made through RydNet.
– And it was actually me who made the first contact. It was Tuesday the 2nd of October in 1992 and I managed to log in to my friend Lars Aronssons computer.
So now the students connected to RydNet could communicate with each other in a brand new way. But the initial idea was to access the computers at the university from their homes. And this also happened, in the spring of 1993, by a sponsored radio link from the company Lyscom. It was attached to Björnkärrsgatan 4 in Ryd and on the roof of the B-house at Campus Valla.
– After years of thinking and working, we finally made it happen!
Kjell shares that RydNet made it easier to be social.
– The internet back then was so much more than the web. We used it to share programs, play text-based games, chat and socialize. If we wanted to arrange barbeque nights or meet up for games it suddenly became so much easier to just use the net to invite friends.
Even though Kjell left the University many years ago he is still a member of Lysator.
– I have many fond memories of my active time in the club and I still think it's fun to meet new students and share the history of Lysator with them. So I still stop by at the community local now and then.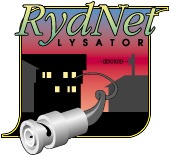 Inaugurated by the Minister of Education
The official inauguration of RydNet was held on the 1st of September in 1994 and was guested by Per Unckel, Minister of Education.
– But most people still had no idea what we were doing. It took a couple of more years before people started to get modems and use the web at home.
RydNet was active until 1999 and held a funeral feast on Ryds Herrgård on September 1st that year.
– We learnt so much during those years, and most importantly that nothing is impossible. You just have to attack your problem step by step.