Tech Tuesday: Agile @ SICK
At Tech Tuesday, you get to know more about the latest techniques and trends that the companies in Science Park Mjärdevi are working with. Join us for a lunch and expand your knowledge!
To change the way of working is sometimes easy but often hard. Our major learning during our SICK Linköping agile journey has been our increased understanding for the need of a mindset shift, not only in the teams we represent but also in the environment around the teams.
Based on our ongoing agile journey since the last eight years we will describe things we have learned and realized that are important both locally at SICK Linköping but also towards our German headquarter. We also want to talk about what's important for us right now and describe some of the remaining challenges when we are collaborating with the more waterfall based SICK group outside Linköping.
Keynote speaker: Tom Artursson and Mattias Jansson. Project managers in R&D, certified scrum masters, trained agile coaches, accredited by the International Consortium for Agile, and members of Agile Coaching Institute.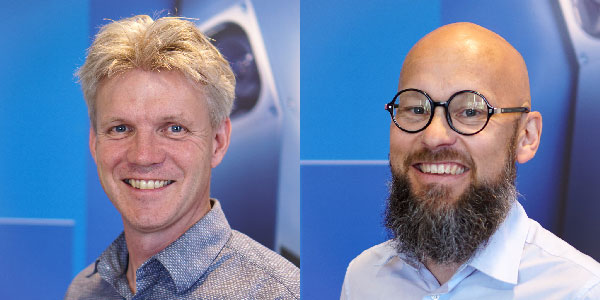 Schedule
12.00 Lunch is served
12.15 Time for the seminar
13.00 Head back to work
See you at Creactive in Science Park Mjärdevi!