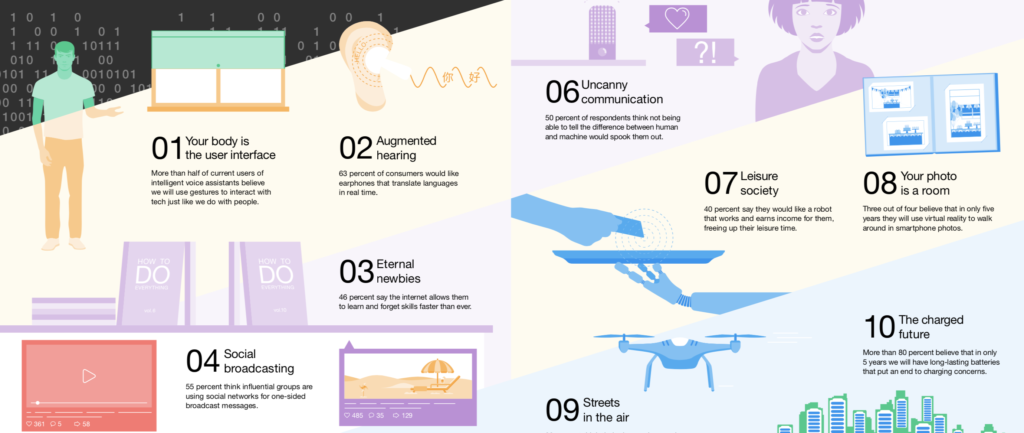 Tech Tuesday with Ericsson – 10 Hot Consumer Trends
Anders Erlandsson from Ericsson Consumer & IndustryLab presents the trend spotting report The 10 Hot Consumer Trends for 2018 and beyond.
The report explores the future from an early adopter user perspective, and points to an interesting paradigm shift:
Consumers expect that in the future, digital technology will more and more operate on human terms.
Body language, facial expression and intonation will augment voice and touch, to support human interaction with tech devices.
This will simplify adaption in an ever-increasing pace of technological change.
Areas covered by the report are real-time language translation, drone streets, intelligent ads, robot services and much more.
Don't miss this opportunity to have a glimpse into the future – it is just around the corner!
Speakers:
Anders Erlandsson
Senior Advisor, Ericsson Consumer & IndustryLab
Schedule:
12.00 Lunch is served!
12.15 Presentation.
13.00 Time to get back to work.
Sign up here