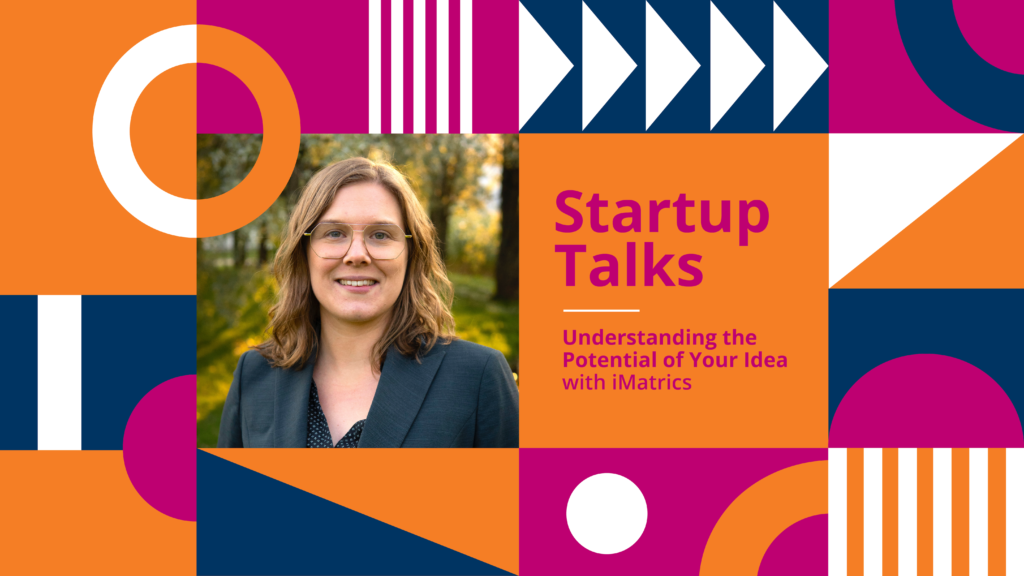 StartupTalks – Understanding the Potential of Your Idea with iMatrics
Sign up is closed
Ideas are like stars – numerous and dazzling, but it takes a lot of work to confirm life near one.
Most of us have had a great idea during a moment of our lives, which we were convinced would change the world. You are ready to invest everything you have got into this idea and you are positive that it will be the next big thing! But what if no one wants to buy it? Before you start investing time and money into your business development, you need to check whether this great idea is great only to you, or if it is actually something that can contribute to solving specific problems and make people's lives better. In other words, it is necessary to test and validate your idea.
The ICT company iMatrics has done an incredible journey to get to where they are today. They are the definition of adjustment and adaptation and have changed concept several times to find a profitable path. Its cloud-based Auto-tagging solution is now helping publishers create high-quality metadata, with both international and national reputable media companies as its customers.
During this webinar you will have the opportunity to listen to their story, learn from their experiences and get inspired!