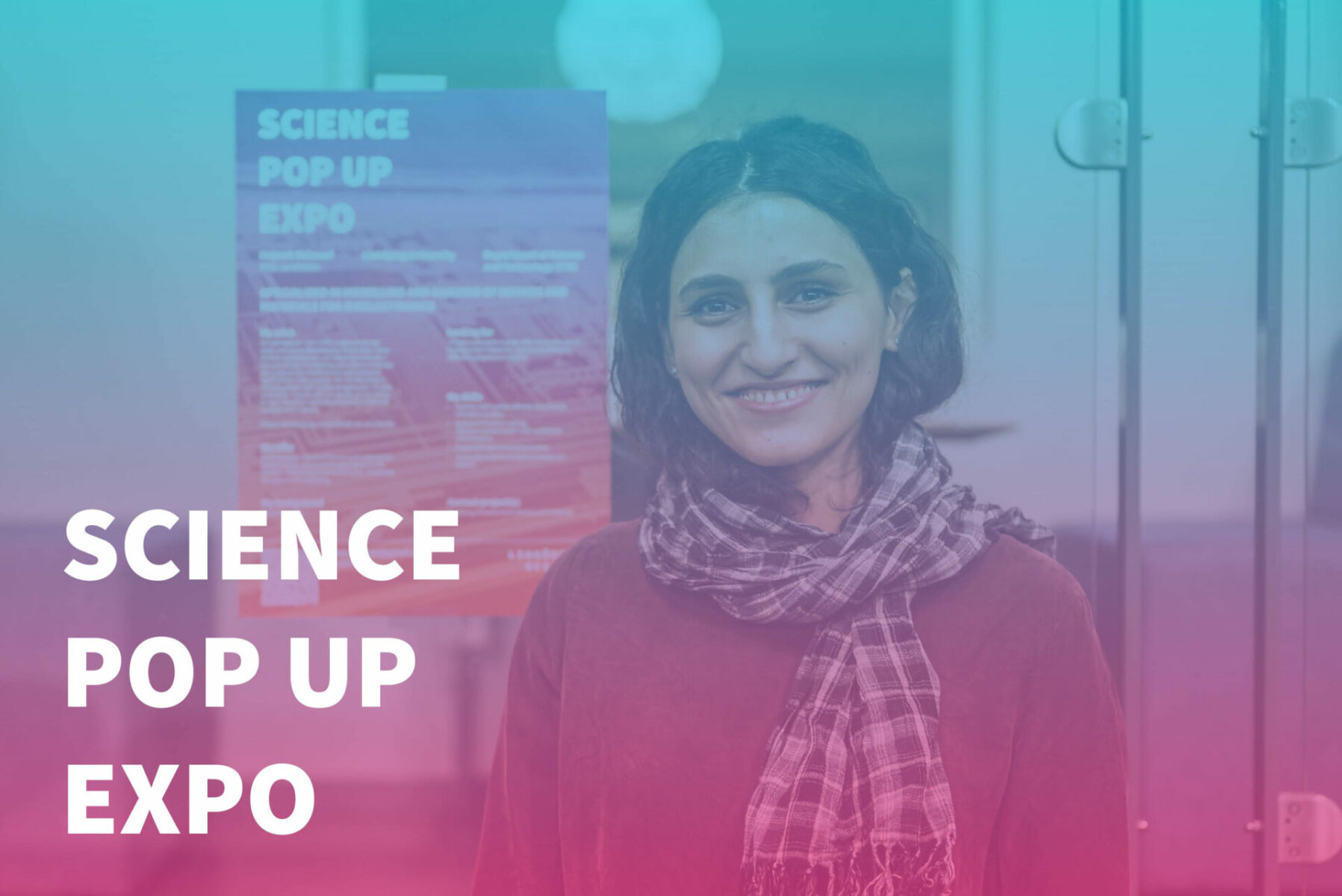 Science Pop Up Expo 2023
19 April, 00:00
Goto 10, Teknikringen 7, Linköping
At Science Pop Up Expo, PhD students from Linköping University can exhibit their knowledge and showcase their research to companies and find opportunities to collaborate, exchange research, get a job or engage in a project.
A great opportunity for companies to learn more about current research projects, and for PhD students to get in contact with interesting companies for future collaborations. Take this opportunity to explore and make meaningful connections!
This year, we will start the event at 11.00 by listening to some lectures for PhD's and master's students. The event takes place at Goto 10, Teknikringen 7 in Linköping and will not be digital.
Company participants are welcome from join at 12 o'clock, after the lectures.
Program
11:00

Lecture by Elena Hoffer, PhD of KI and Organizer of careers beyond academia

A PhD can take you anywhere
While living in the academic bubble it is sometimes hard to realize that there are career paths other than an academic one. Being faced with making the transition outside of academia can feel like jumping into the unknown. Dare to try and dare to jump. What can we do already during our PhD to make the jump a little less scary?

11:20

Company presentation Johannes Bintinger, CEO n-ink

Turning Science-Fiction into Science-Reality
I aim to showcase the various career paths and possibilities for PhD students, drawing from my personal experiences as a postdoctoral researcher in the field of biosensing and drug delivery systems. I will share my involvement with three different companies – n-ink, Iontronics, and NOSI – each with a unique focus ranging from developing n-type conductive polymers for next-generation electronics to implantable drug delivery systems with electronic precision, to the creation of an electronic nose system. Working with these companies has shown me that there are countless opportunities for PhD students to make a meaningful impact in their field of interest. I strongly believe that exploring these different paths and being open to new experiences can lead to fulfilling and exciting careers that align with your passions.

11:40

Presentation by Magnus Krogh, LEAD business incubator

Commercialized research
Becoming an entrepreneur can be an exciting career path, and it can be a stepstone in an academic career. A startup can be a tool to verify the relevance of your research, build awareness and make real impact outside academia. What can you do to make your research "business-ready" from start?

12:00

Lunch

A light lunch will be served as we will listen to a short presentation by each PhD student and afterwards some time to mingle.
Speakers
IMG Arena
Combitech /WARA-PS
Beaver Codes AB
Toyota Material Handling Europe, Design Center
Nest Cap
Qualcomm | Snapdragon Ride™ Vision System
Valunova
SICK IVP AB
Combitech
Axis Communications AB
LiU Holding AB
Maxar
NIRA Dynamics
RISE
LEAD

Rotosub
Prediction and visualisation of complex combinations of materials under global illumination
Molecular dynamics simulations of ion diffusion and revised morphological model of PEDOT:PSS
Material appearance modelling
Augmented functionality in plants with conjugated polymers
Cybersecurity in EV charging infrastructure
Conducting polymers for energy-efficient displays and active optical elements
Towards Cost-effective and Scalable Secure Virtual Private LAN Services Deployment
Machine Learning developer/researcher with hands-on experience in Deep Learning, particularly in Generative Models such as GANs and Diffusion Models.
Tunable nano-antennas from conducting plastic
Sustainable supply chain governance
Corporate digital responsibility – Managing cyberattacks in Swedish companies (CODIRES)

Community augmented meta-analysis of educational interventions

Anomaly detection in aviation Using AI and Cryptography
Unlocking AI's Potential in Education: Embracing Safe and Personalized Learning Experiences