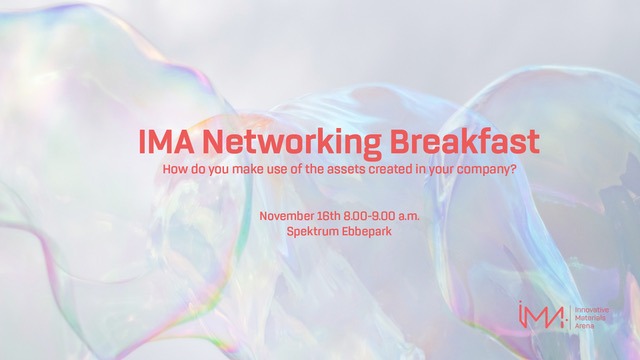 IMA Networking Breakfast
16 November, 00:00
Spektrum Ebbepark, Fridtunagatan 24, Linköping
Sign up is closed
Does your company have a strong focus on research and development? Wouldn't it be fantastic to know how valuable and useful it can be when you're building a business around your ability to innovate?
Business with roots in research, development and potential innovation generate a lot of intangible assets and rights, IP; rights to unique technique, to using know-how, to brands and to using and selling products on different markets. These are great financial and business supporting values in the business.
Researchers, developers, and entrepreneurs are often advised to patent technique and protect design and brand, but with no real explanation as to why that is the best choice for the business at that point in time. There is so much more to IP that can strengthen the development of a company and create value.
At the seminar we will:
Discover how your company can handle and relate to your ideas, research findings, know-how, development of technique and potential innovation
Dive into a specific example of what managing your IP can look like
Learn what small and medium sized companies consider the most important aspects of IP in their business
Get insight on the most common reasons why small and medium sized companies don't want to invest time and money in registering and protecting their IP
Where: Spektrum Ebbepark
Fridtunagatan 24, Linköping
When: November 16th, 8.00-9.00 a.m.
Breakfast is served from 7.30 a.m.
This networking breakfast is organised by IMA in collaboration with Bergenstråhle & Partners.