Study spaces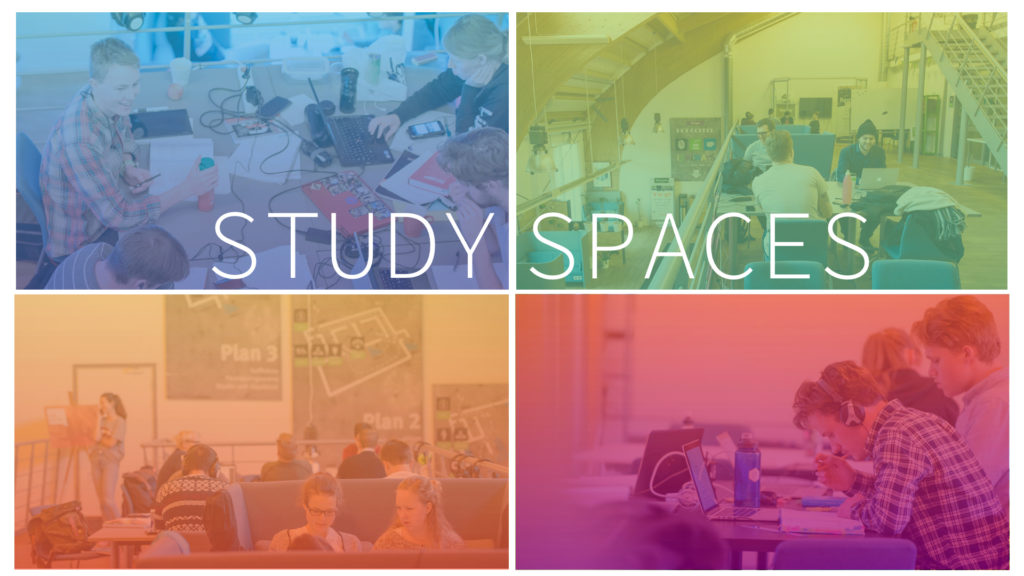 On the second floor there are a large number of study spaces. Free for you to use.
At Creactive you can find:
Free coffee and water
Fridge & Freezer
Sound system suitable for talks or seminars
Microwave ovens
Digital display for presentations
Free Wi-Fi
Meeting rooms
The event arena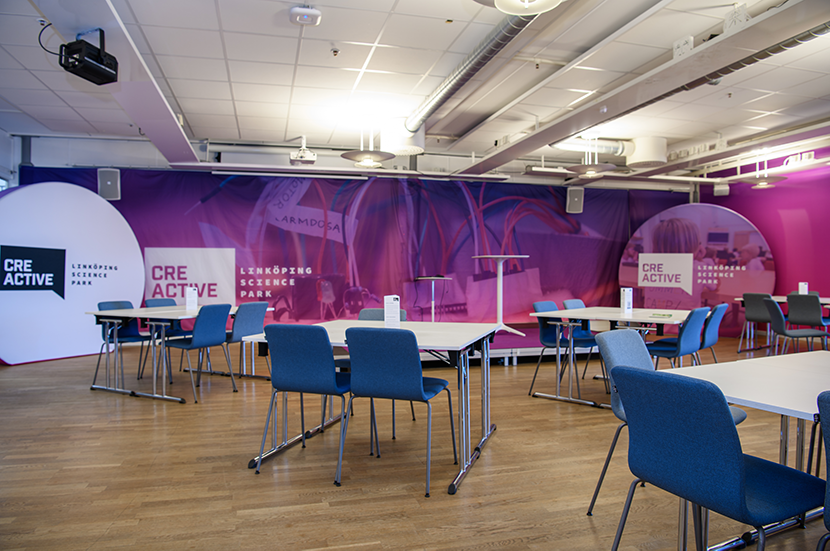 350 sqm for everything from major seminars, presentations and lectures with up to 100 seated people to small spontaneous meetings over a cup of coffee. The standard furniture is seating / sofa groups around the table, but the person using the room can of course temporarily refurbish.
Styrelserummet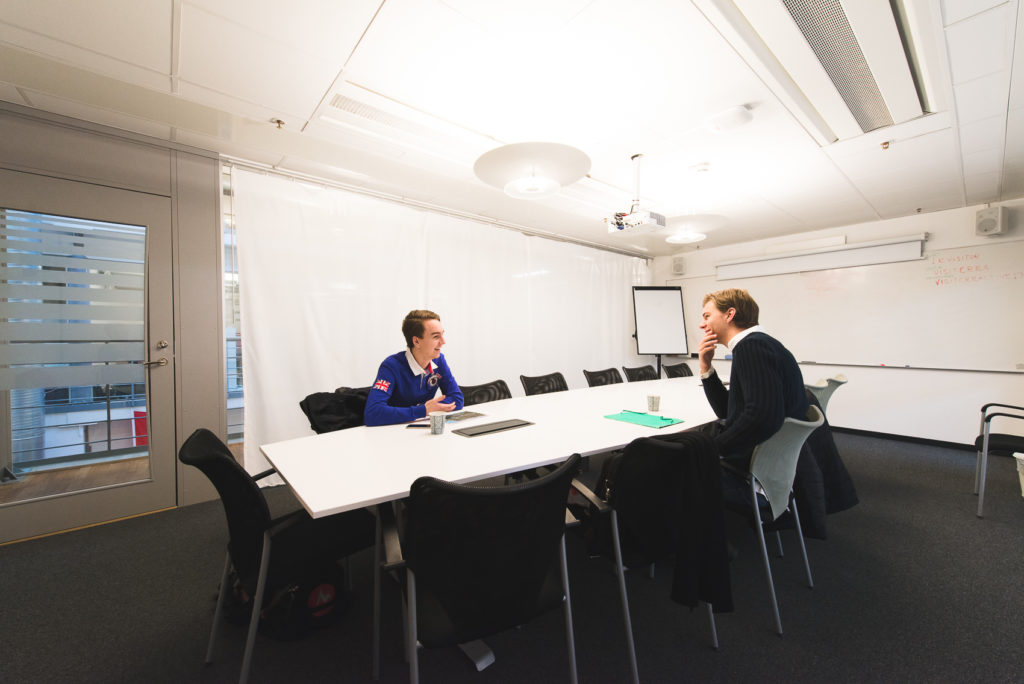 28 sqm, with room for 10 people. Equipped with a projector.
Mediarummet (The Podcast Studio)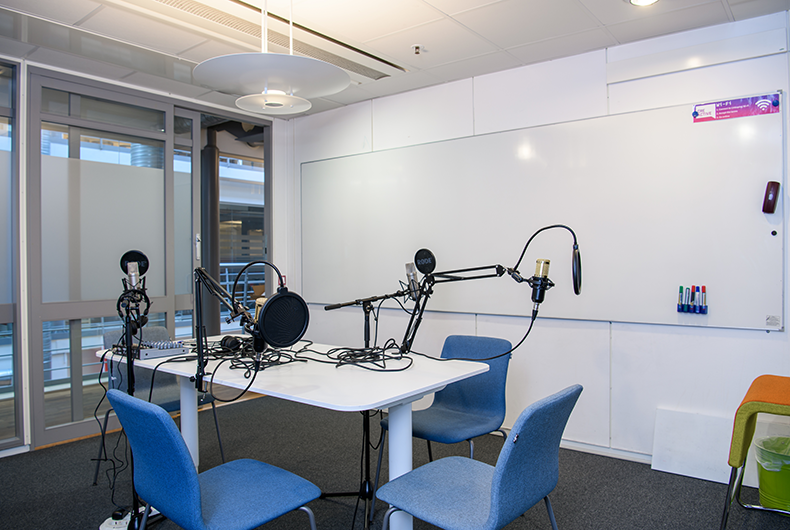 10 sqm, equipped with four microphones and a mixer table. Bring your own computer card for recording or hire someone who can help you with your content creation.
Idérummet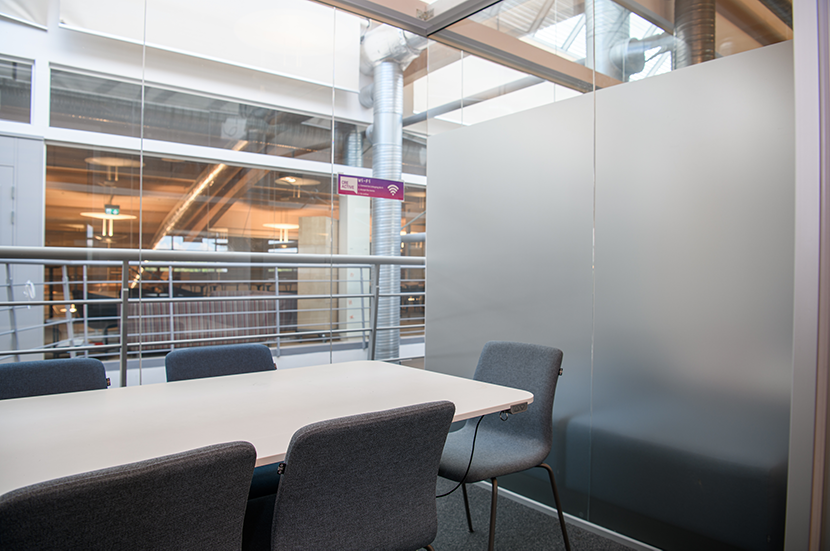 A small meeting room for up to six people, located at the top floor of Creactive. You find coffee, water and microwave ovens at the ground floor.
How and when do I book a room?
Between 08 and 16, the rooms and places not booked are open to all.
If you want to book a special venue for special meetings or events, please do so through our booking system that's linked down below. In order to make a reservation, you have to register an account in the booking system, please press the green button below to do so. We allow student projects and start-ups to arrange events and meetings with us for free. Other visitors must pay a small amount. You will find the prices down below.
Please note that the booking is not valid until you have received a confirmation of your booking.
Our prices
Event Arena
750 kr/per hour
2500 kr/ half day
5000 kr/ day
Board room
250 kr/per hour
750 kr/ half day
1500 kr/day
Idea room
250 kr/per hour
500 kr/ half day
1000 kr/ day
Proud Partners of Creactive
Framtidspartner
Tillväxtpartner
Talangpartner