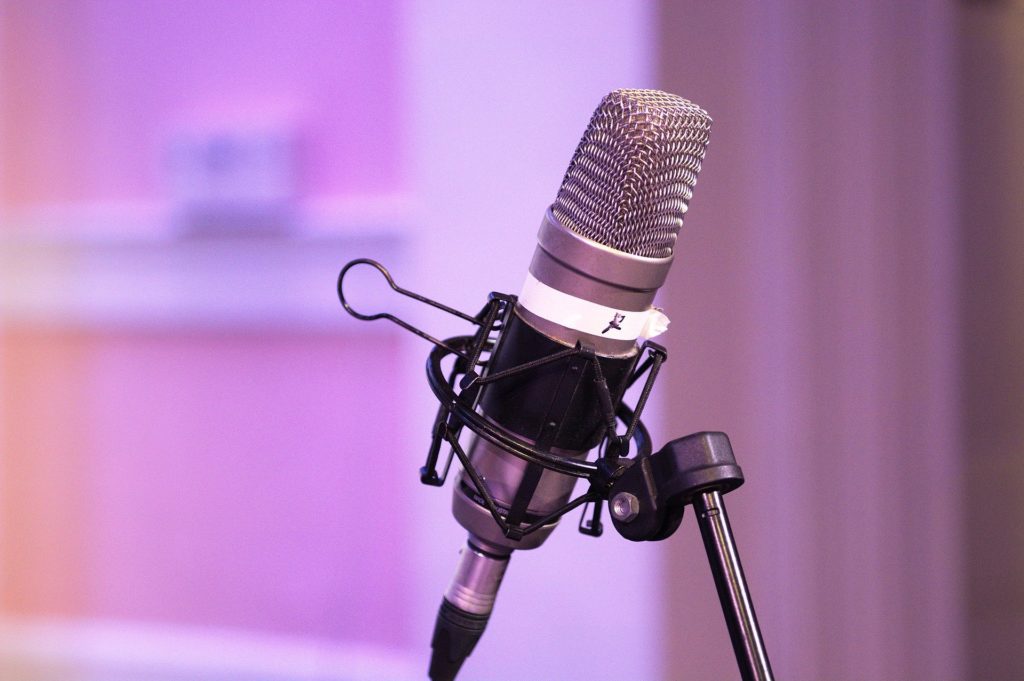 At Creative you can borrow a studio with some film equipment and podcast equipment. Currently using the studio is free when you or your company want to try audio to reach your audience. Creactive brings the studio and some equipment, you are responsible for setting up, recording, producing and the distribution of your content. If you need help with those parts, scroll down below to find our preferred partners for content production.
Equipment to borrow at the studio:
Camera (you need a SD card of your own) with tripod
A camera mounted microphone
Two lights with soft boxes
Backdrops
Extra tripod
Four microphones for recording
Mixer table
You need to bring your own computer for recording (requires an USB port and recording software installed)
You maybe want to try film or audio but don't know where to start?
We have a lot of talented creators nearby. Here are som tips from
Linköping Science Park.
Need help taking pictures?
Proud Partners of Creactive
Framtidspartner
Tillväxtpartner
Talangpartner