With a combination of research and development, UMS Skeldar offers advanced helicopter platforms for the defense industry and civil security. Together we create a culture focusing on Communication, Trust and Commitment. We like to do fun things together and we know that our team is our greatest asset. Here, our employees are encouraged to constantly develop and grow to their full potential.
You will be part of the Flight Operations Department, which consists of 25 team members whose main focus is on conducting functional tests, flying, development of new systems, demo flights and delivery to customers. As a helicopter technician, you will work in operational teams together with Remote Pilots and Flight Test Engineers.
You will start your position with a solid education where you will learn the systems from scratch. As you become more and more self-sufficient, you will have the opportunity to take greater responsibility and in the long term be involved in the training that we hold for our customers. Here you will have a dynamic workplace that alternates between the site in Linköping and our flight operational areas.
In the role as a Helicopter Technician you will:
Become a technical expert on our complex helicopter V200.
Modify, function test and carry out customizations on helicopters, ground stations and other associated systems in the field of mechanics and electronics.
Maintain helicopters, ground stations and other associated systems.
In the long term, be out in the field with our operational team during test flights, demonstrations and collaborations with customers.
Support our suppliers and customers with expertise when such situations arise.
Work based on the organization's needs, both domestically and internationally.
At UMS Skeldar, every day offers new challenges and the position as a helicopter technician includes travel both domestically and internationally. Here you get a unique opportunity to become part of a senior team with a high work motivation and at the same time be involved in developing the future Unmanned Aerial System (UAS).
Does it sound interesting? Apply today!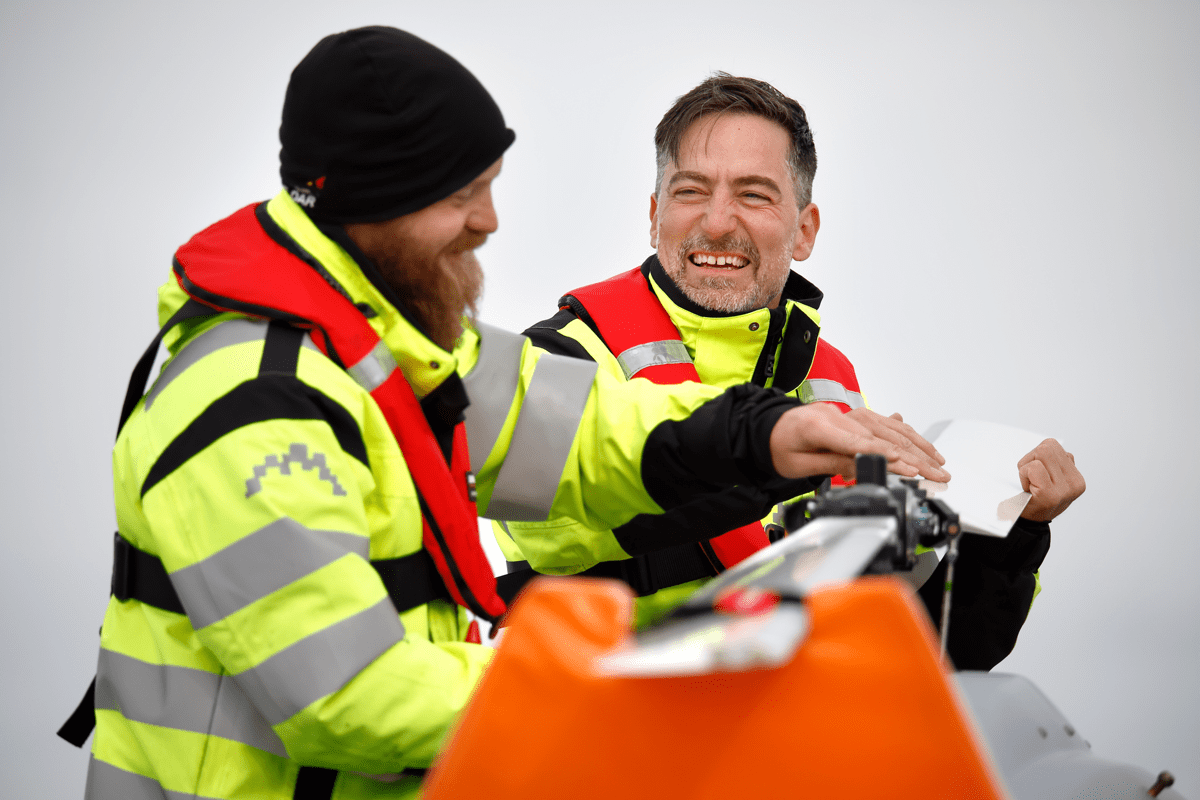 Are you the one we are looking for?
We place great emphasis on personal qualities and in order for you to thrive as well as possible, we are looking for you who are responsible, communicative, self-motivated and have the ability to collaborate with others.
To succeed in this role, we see that you are a trained technician (B1) with at least 2 years of relevant work experience. It is an advantage if you have a helicopter license B1.4 and/or B2. Knowledge of electrical installations is meritorious.
For this position, high demands are placed on English in speech and writing. Knowledge of other languages is an advantage.
A category B driver's license is required. BE and C/C1 driver's license are meritorious.
We offer:
A unique opportunity to be part of a fast-growing company.
A dynamic workplace where no two days are the same.
A high-tech product that is currently at the forefront of the market.
A familiar work culture characterized by spirit of cooperation and high commitment.
More information:
Workplace: Linköping.
Travels: Occurs frequently, both domestically and internationally.
Seniority: Full-time.
Start: Immediately with regard to notice period.
For employment within UMS Skeldar, it is required that you will be approved in accordance with the Swedish Protective Security Act. For some roles with certain security-sensitive activities it may require certain citizenship.
We process applications on an ongoing basis. We look forward to your application!
Key words: Technician, Helicopter Technician, Aircraft technician, Flight Technician